Black Witchery LP and Sacriphyx/Stargazer split 7″ Out Now
Black Witchery "Desecration of the Holy Kingdom" LP/Picture LP
ANTI-GOTH 008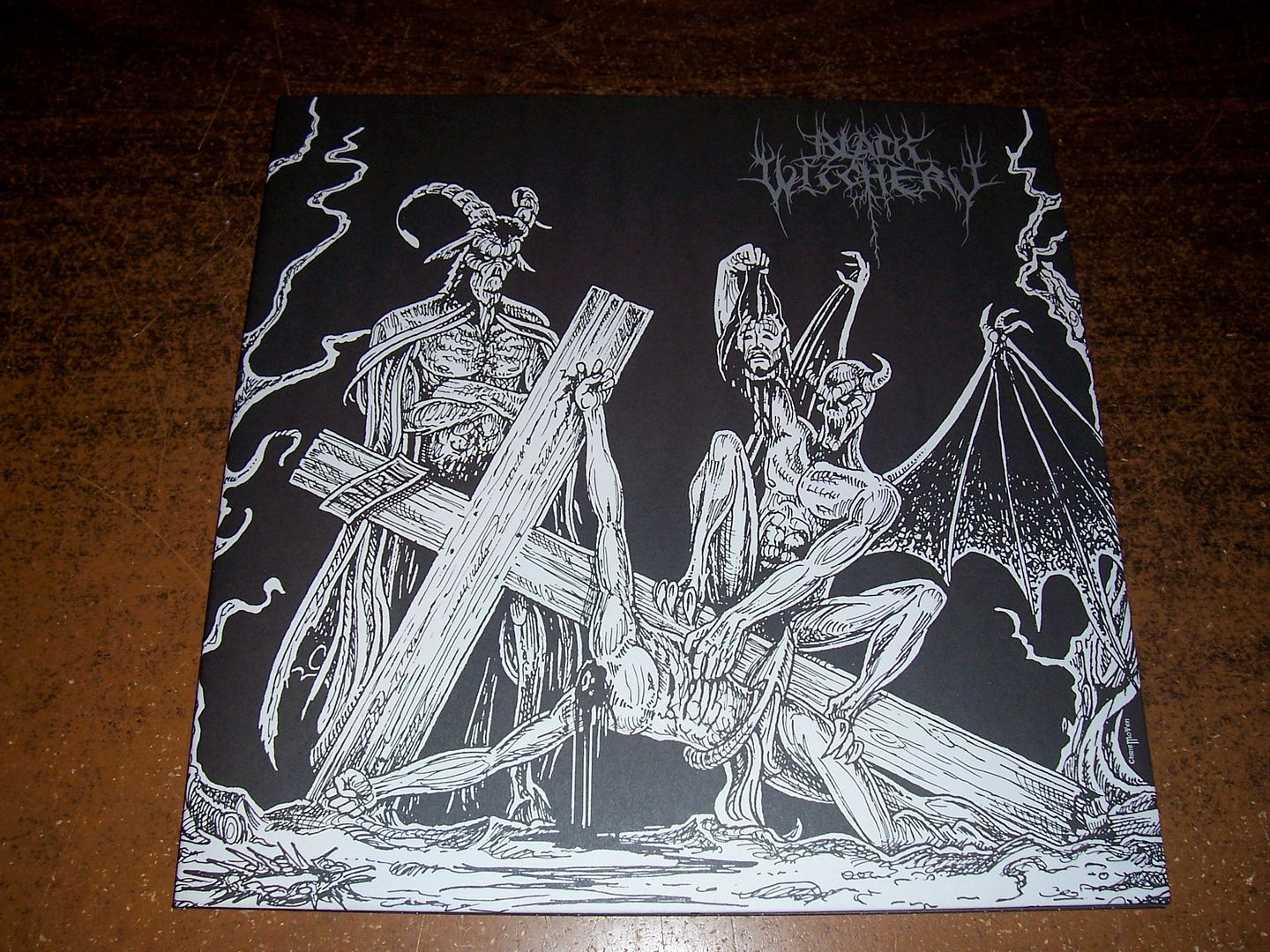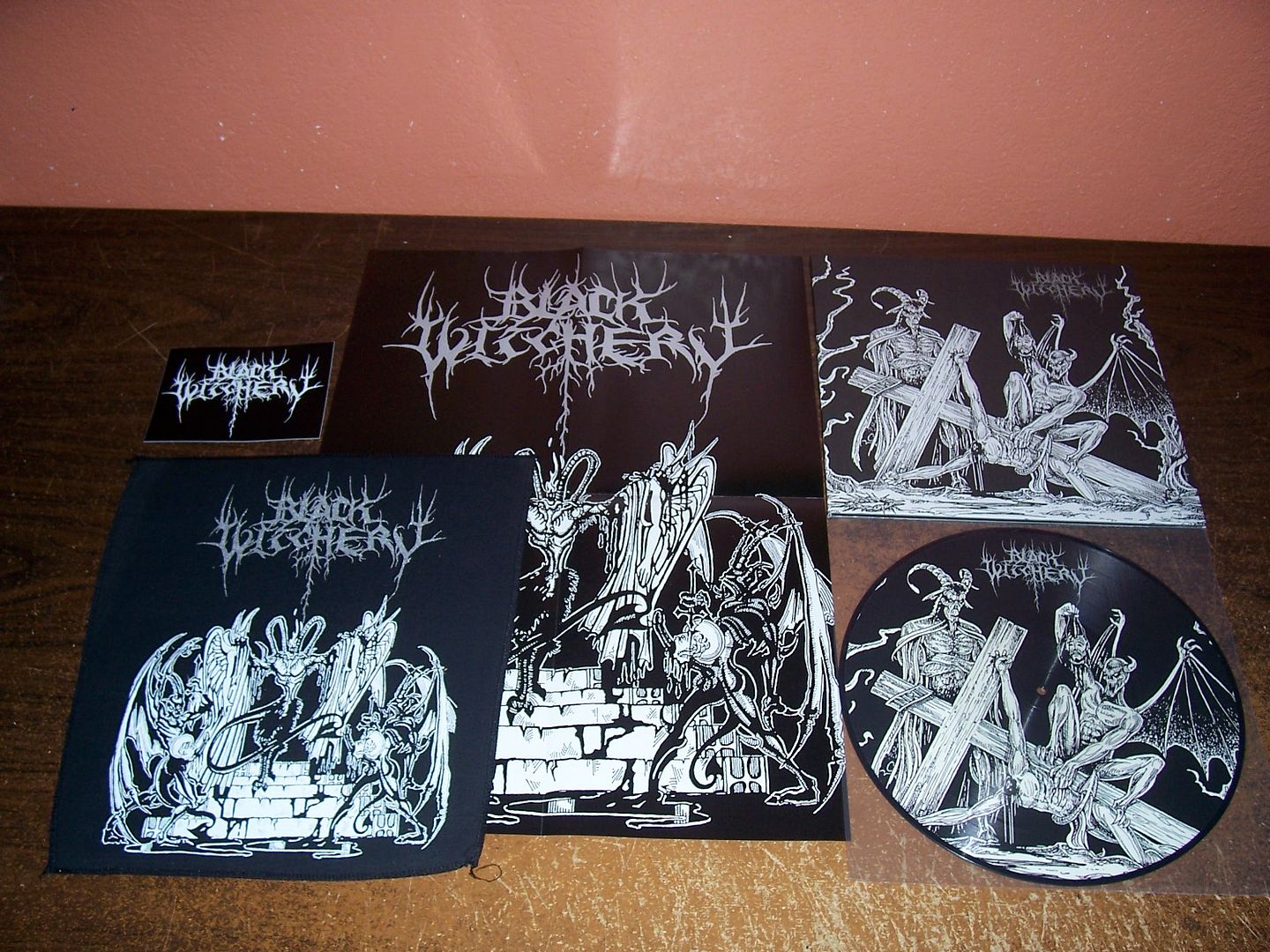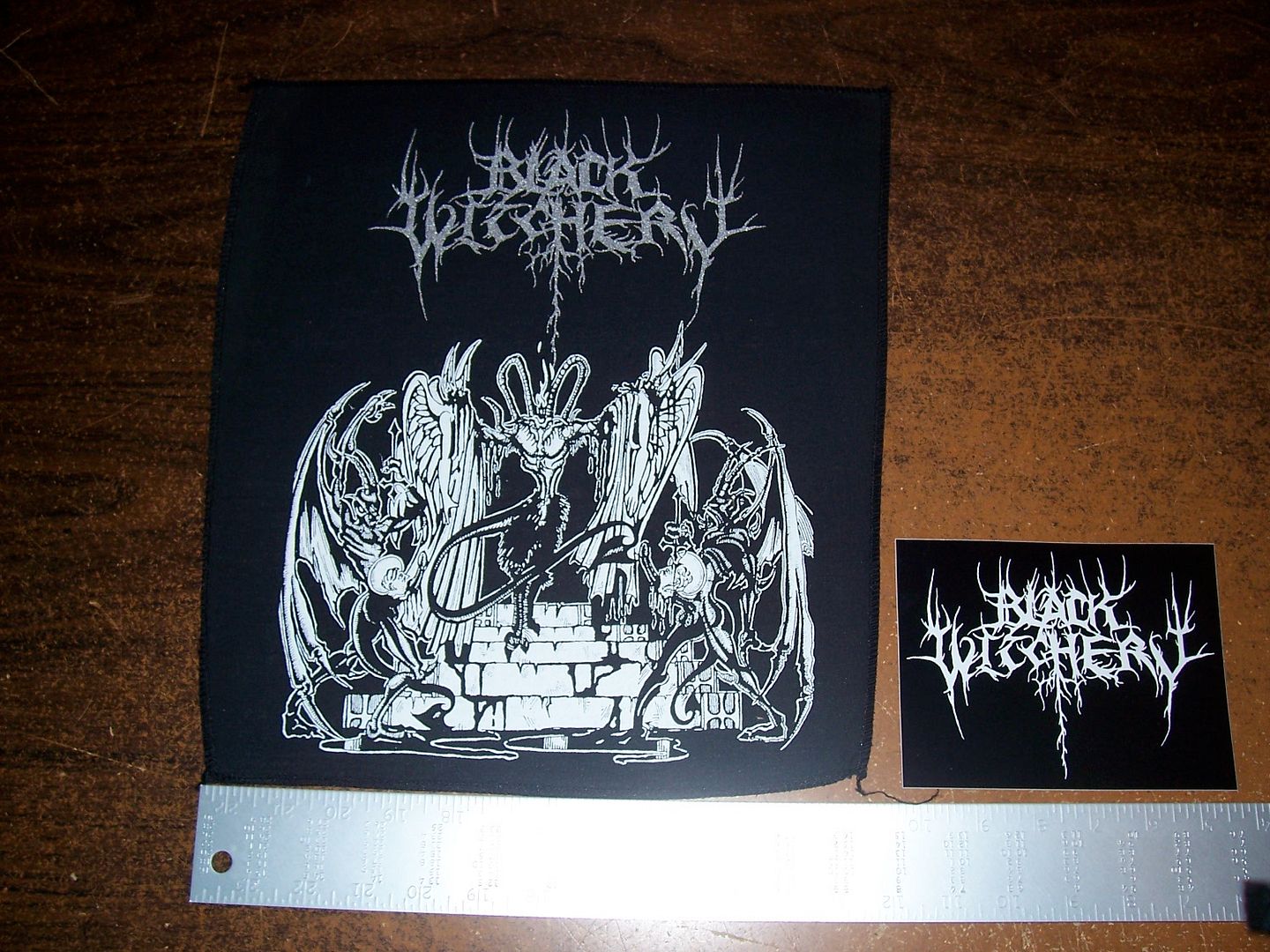 Click on image to see more photos.
Officially licensed from Full Moon Productions.
Description by J. Campbell.
In 2002, Black Witchery were just beginning to establish themselves within the underground. Likewise, NWN! had just completed its first two vinyl LP releases (Blasphemy's "Live Ritual" and Morbosidad's self titled debut) and was still in its embryonic stages. It was in this context that NWN! released the vinyl version of Black Witchery's "Desecration of the Holy Kingdom." (Although licensed from Full Moon Productions, the vinyl version of the album was conceived and executed by NWN!.) At the time, "Desecration of the Holy Kingdom" represented the most morbid necromantic invocation of Blasphemy and Sarcofago and others like them that had yet been summoned forth. No other band fully captured these bands' intense and ritualistic goat worship with the same violence and insane dedication to chaos. And yet, while the influence of these bands is undoubtedly found within their work, Black Witchery defined their own sound relying upon their mentors merely to establish a stream in which to create their own dark current. Black Witchery's sound on "Desecration of the Holy Kingdom" is furious and focused. The instruments are so carefully connected to one another that the sound is an almost mechanical. And yet the songs are not driven so much by the frenetic riffs and blast beats, but by Impurath's maniacal vocal performance. These characteristics made Black Witchery's sound distinctive, and in this way the band's purpose was immediately clear. Black Witchery was not out to emulate the bands by which they were influenced; instead, they embodied the very essence of the genre. Much like Conqueror and Revenge, Black Witchery established their own identity while simultaneously paying tribute to their predecessors. It should be recalled that, at the time "Desecration of the Holy Kingdom" was released, the underground was not flooded with hundreds of second and third-rate bands playing so called "bestial black death" much as it is today. Indeed, Black Witchery sought to maintain a tradition that was waning amid the onslaught of "raw black metal" acts overrunning the scene at that time. Black Witchery represented a return to the strength and ferocity of form that was being forgotten in underground metal, and with "Desecration of the Holy Kingodm," Black Witchery ushered in a new era of Satanic hatred. Now, as the end of the decade draws near it is clear that much has changed. Both Black Witchery and NWN! are now firmly established in their respective fields (this is evidenced by Black Witchery's headlining performance on the first day of the NWN! fest in Berlin just a few weeks ago) and the style that Black Witchery helped preserve has become ubiquitous. For this reason, both Black Witchery and NWN! now feel that this is an appropriate time to revisit this album in all of its unholy majesty. The import and power of their debut LP has not subsided at all. With the advent of all of the technology around us, change takes place with greater rapidity than ever before. Genres and subgenres of metal rise and fall in the duration of a single season. It requires tremendous insight and a genuine understanding of the music to create a truly timeless album under these conditions. This is a feat seldom accomplished now, however, "Desecration of the Holy Kingdom" undoubtedly is such an album. It is a sacrifice to the older Gods in order to summon all of their might and channel it to call forth an array of lost and demonic voices. Become possessed by these voices once again.
A brand new Mini Album coming in early 2010 on Osmose Productions. NWN will most likely handle the vinyl version again.
Regular version with reverseboard printed gatefold jacket, A2 poster and heavy weight black vinyl. Die hard version with the same jacket, A2 poster plus a full sized back patch and sticker.
Both regular and die hards are now sold out. Ebullition should still have some copies.
Sacriphyx/Stargazer Split 7″
ANTI-GOTH 124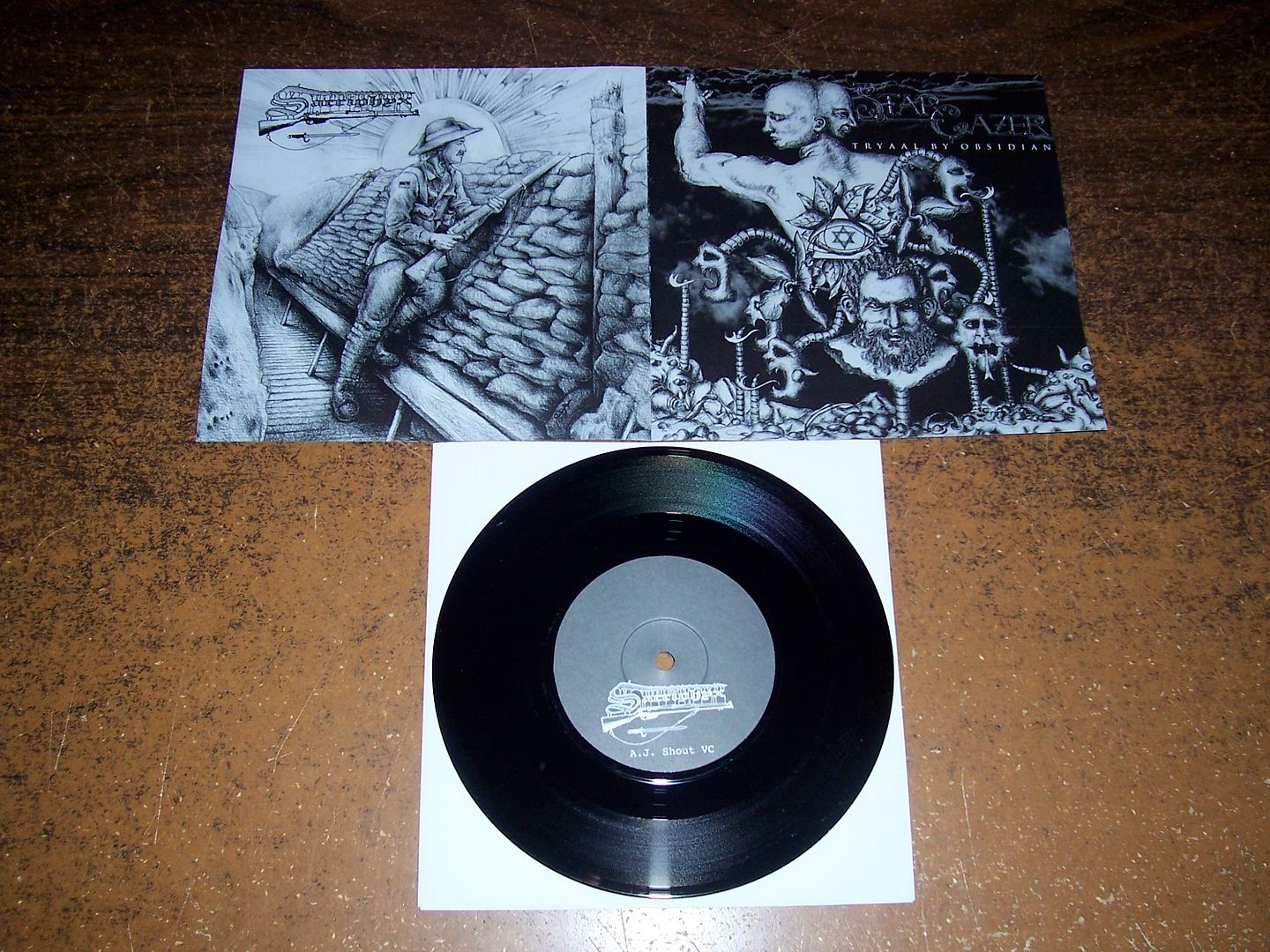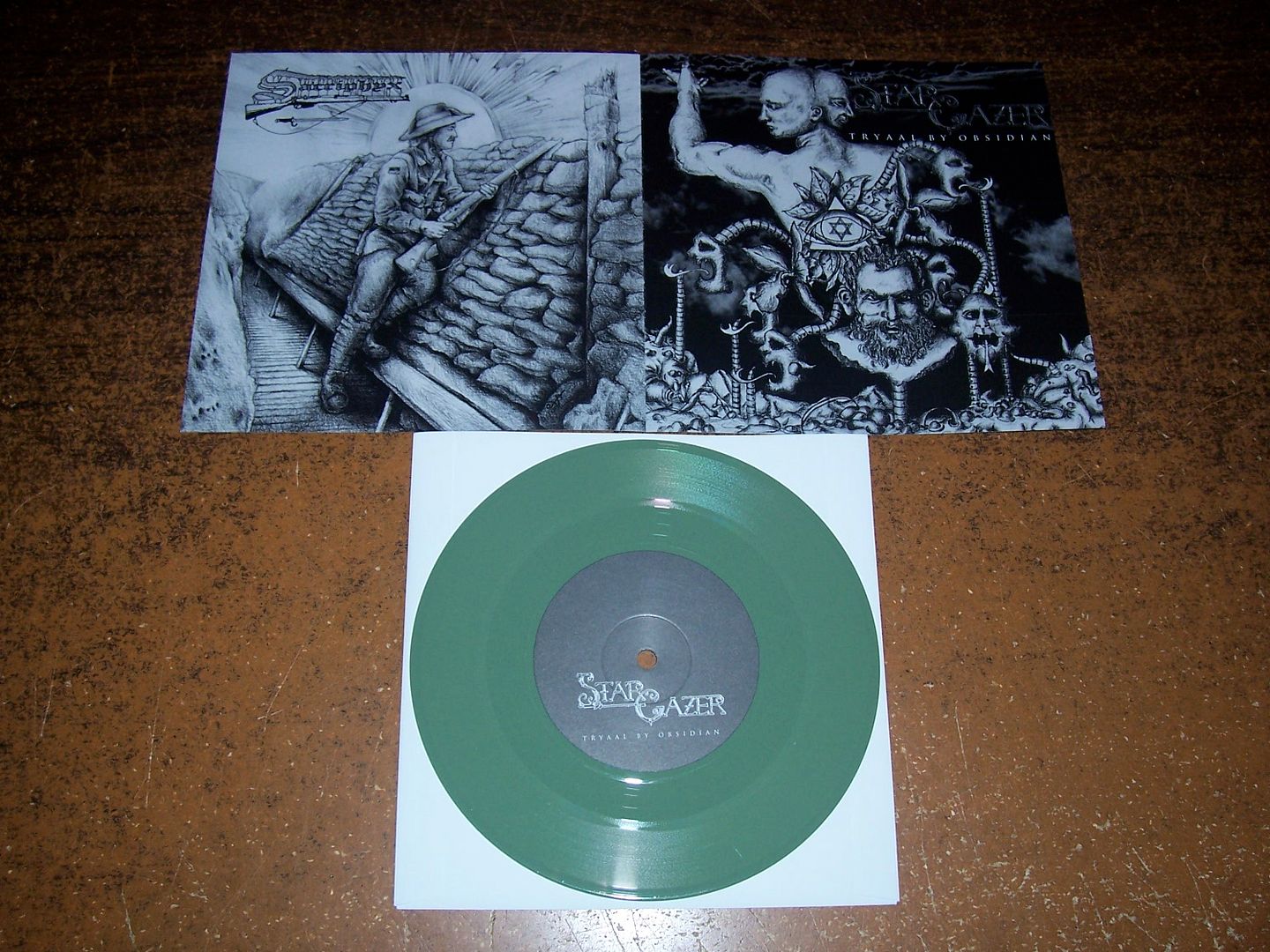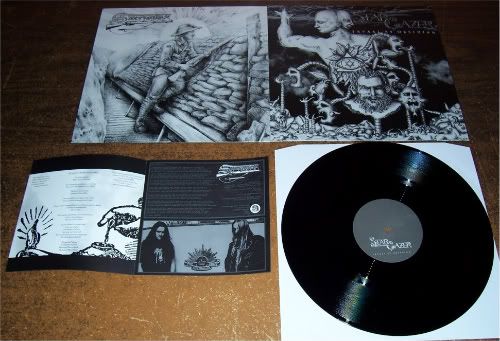 Description by J. Campbell.
This release illustrates the uniqueness and the simultaneous stylistic convergence of the two bands involved. While Sacriphyx continue to refine a sound that is clearly evocative of early Greek black metal such as Varathron and Rotting Christ, StarGazer elaborate further upon their technical death metal that truly resembles no other band. Each contributes only one track to this release, but the tracks submitted arguably stand far above anything these bands have previously released. Other than both bands' Australian origin, the common element found on both sides of this EP is each band's skill at creating epic tracks. StarGazer's "Tryall of Obsidian" exudes at once both the infinitely creative and infinitely destructive potential of the universe. On "A.J. Shout VC," a narrative epitaph for a soldier whose valiant fighting at the Battle of Lone Pine precipitated his demise, Sacriphyx convey the triumph and despair associated with battle and war. This is among the most poignant split EPs released in years. Although at a glance one may question the merging of such disparate styles onto one record, the result should dismiss any doubt immediately upon listening.
First 100 7″ orders gets green vinyl. Limited 12″ 45 RPM version is also still available.
Click here to order the 7″ version.
Click here to order the 12″ version.