Revenge "Behold.Total.Rejection" LP NWN Edition Coming Soon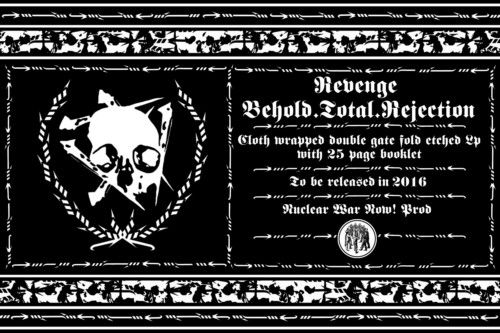 Licensed from Season of Mist
Related Posts
NWN is the exclusive distributor of the official release of Morbid Saint's unreleased second album from 1992. This is the first time that this album has been released on vinyl. ...

Released by Svart Records from Finland. Warning "Watching from a Distance" Double LP Warning "The Strength to Dream" Double LP Both DLPs come in gatefold jackets. Emotional traditional doom metal. ...

Just as the sun rises undaunted in the East, the Ascendant's onward trajectory mirrors its uncompromising course, enabled and steadfastly encouraged by its most faithfully enlisted ranks. The ONWARD // ...