Revenge "Behold.Total.Rejection" LP NWN Edition Coming Soon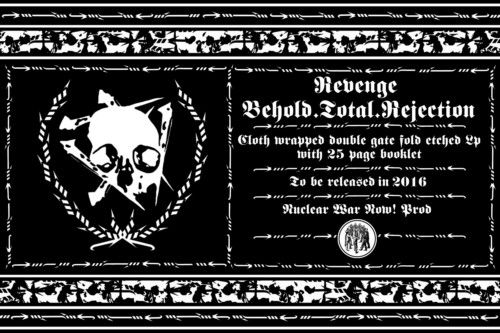 Licensed from Season of Mist
Related Posts
Baxaxaxa "Hellfire" MLP ANTI-GOTH 344 (Description by J. Campbell) In 1992, Baxaxaxa released their only demo, called "Hellfire." Originally released as a cassette in a very limited quantity, it was ...

High quality 12″ embroidered shaped logo patch. Click here to order.

Necrofago "Brutal Mutilation" LP ANTI-GOTH 177 Brutal Mutilation by Necrófago 2nd pressing on black vinyl with 3mm jacket and 12″ insert. (Bio by J. Campbell) In the late 1980′s and ...