Revenge "Behold.Total.Rejection" LP NWN Edition Coming Soon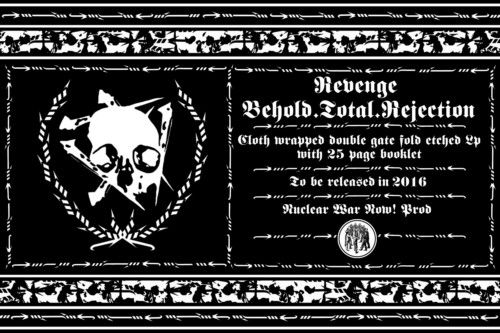 Licensed from Season of Mist
Related Posts
Iron Tyrant from Italy has the very last copies of the die hard version in stock now for 26 Euros. Don't miss out! HERE

Perverted Ceremony "Sabbat of Behezaël" LP ANTI-GOTH 344 Regular black vinyl LP: Regular splatter vinyl LP: Die Hard pink/brown vinyl LP (2nd press): (Description by C. Conrad) A mere matter ...

Currently at press: Blasphemy "Fallen Angel of Doom…." LP/Pic LP Repress Mastiphal "For a Glory of All Evil Spirits, Rise for Victory" LP Elysian Fields "Adelain" DLP/CD Abominator "Barbarian War ...