Revenge "Behold.Total.Rejection" LP NWN Edition Coming Soon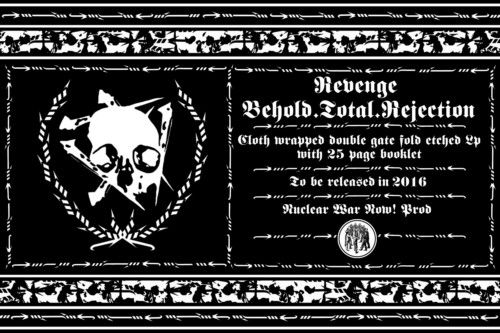 Licensed from Season of Mist
Related Posts
Sabbat "Envenom" LP + A2 poster: Already established classic Japanese black metal album is finally available again on vinyl. Iron Pegasus did a great job of keeping the same exact ...

I don't think anyone is familiar with this old Canadian death metal band besides maybe Henri from Estonia. The band existed for a very short amount of time and recorded ...

Villains "Never Abandon the Slut Train" LP ANTI-GOTH 246 As the band approaches its tenth year in existence, Villains continues to explore the depths of debauchery on the band's fourth ...