Blasphemy TS – Six Designs Out Now!
Out Now on NWN!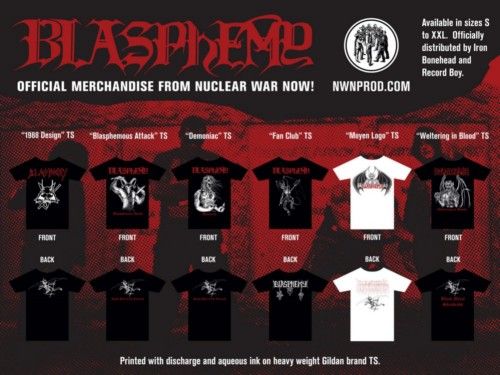 100% approved by Nocturnal Grave Desecrator and Black Winds.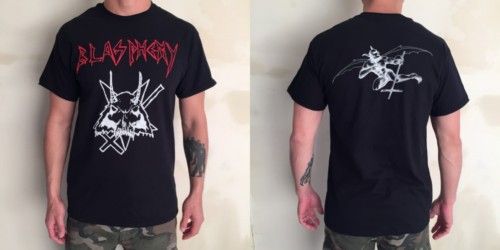 "1988 Design" TS: This is probably the earliest known Blasphemy logo and most likely drawn by Black Priest who had drawn the demo cover and bloody dripping logo.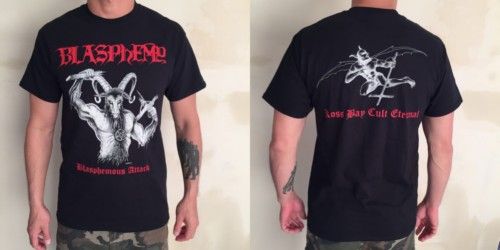 "Blasphemous Attack" TS: Classic Chris Moyen artwork originally drawn for Blasphemy and used on the Live Ritual LP insert.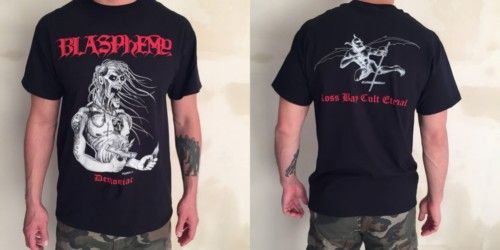 "Demoniac" TS: Another classic Chris Moyen illustration that was originally used by Wild Rags on decals they gave out with orders. It was later used by NWN on the Live Ritual LP cover.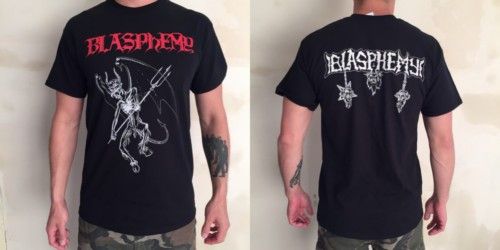 "Fan Club" TS: This is a more rare Chris Moyen illustration that was done for Evil Ludo's Blasphemy/Sarcofago fan club that he was doing in the late 80′s and early 90′s.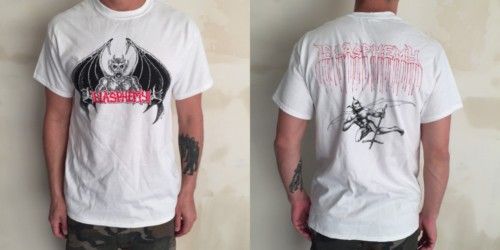 "Moyen Logo" TS: This is another Chris Moyen illustration that was used by Wild rags on promo stickers.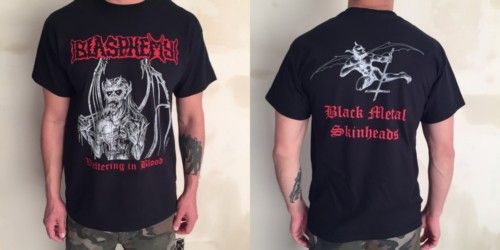 "Weltering in Blood" TS: Another fan club design and used previously only on bootleg TS.
All shirts will be printed perfectly with discharge and aqueous ink on Gildan brand TS. Aqueous and discharge ink is a special type of decorative ink that literally soaks into the fabric instead of sitting on top of it, as plastisol does. Since the fabric isn't compromised by the ink, garments are left with a super soft and natural feeling print. You literally won't even feel the print, which is one of the many benefits of water based inks.
Distributed in Europe by Iron Bonehead and in Japan by Record Boy.