Bloke "Demolicion" LP In Stock Again
Back in stock!
Bloke "Demolicion" Blue Vinyl LP
USC 022 15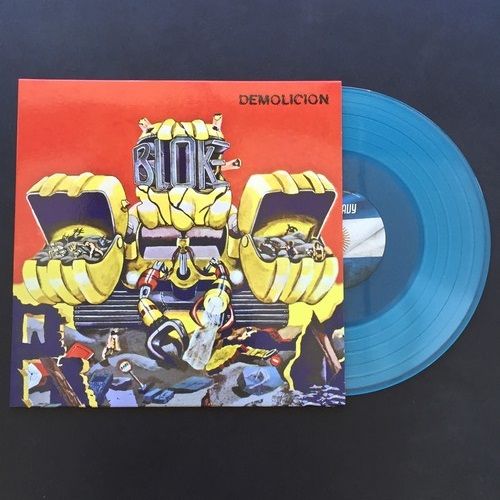 Bloke was one of the few Argentinean heavy metal bands that could release a record during the 80´s, and played among others with V8, Thor, Riff, etc. Demolicion is their debut and only album from 1984. Check them out if you're into raw heavy metal from South America.
Side A - Heavy
1. Demolición (Mental)
2. Antes del fin
3. Paraiso infernal
4. Listo a matar
5. Identidad real
Side B - Metal
6. La fuerza del metal
7. No esperen por mi
8. Bajo el signo del terror
9. Alma de chacal