GoatowaRex New Titles In Stock Now
Long running Australian/Chinese label's releases are in stock now.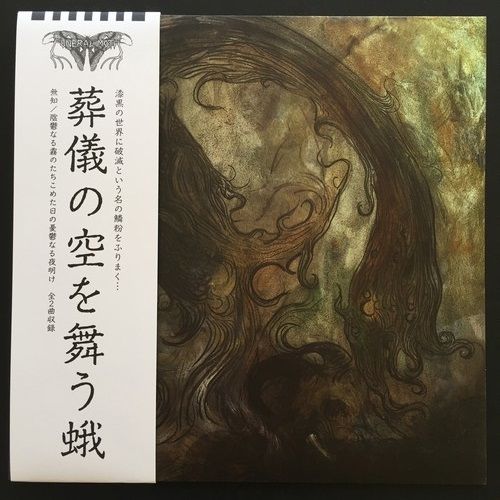 Funeral Moth "Funeral Moth" LP
Bleak Japanese funeral doom, long sold out debut MCD finally released on 12″ LP, comes with OBI and A4 insert, full color jacket, limited to 200 copies.

Deathlike Silence "Deathlike Silence" LP
Cult Japanese black metal from 90s, Deathlike Silence is the solo project of Keisuke, also the man behind Sinister Promotion and driving force of many important bands from 90s Japanese scene such as Hurusoma and Gorugoth. This is the complete discography, hyper demoniac black metal many compare to Abigor.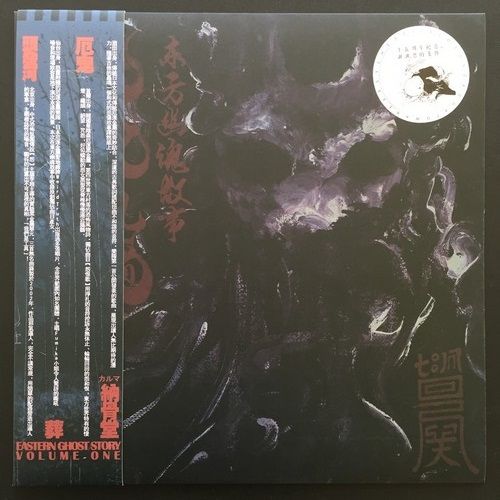 Aek Gwi/Harfluss/egrabnis/Karma Ossuary "Eastern Ghost Story" LP
An conceptual compilation LP feature Aek Gwi (厄鬼) from South Korea, Harfluss(头发河) from China ,Begrabnis(葬) and Karma Ossuary(纳骨堂), both are from Japan. Hand picked by yours truly, these 4 bands represent the best element of oriental black/doom metal scene, the macabre orientalism deeply rooted in the shadowy side of our unique culture. Each band contributed exclusive music dealing with haunting ghost story filled with menacing hate and torturous never-ending nirvana.
Aek Gwi is no stranger to anyone that keeps an eye on the eastern scene, they contributed one exclusive track of slow and depressive black metal.
Harfluss is the black metal experimentation of the master mind behind Enmity, this is one off project of Lichao and his brother, recorded in 2003 and first time on vinyl with brand new remix. Three untitled tracks of Enmity infected black metal, rural Chinese horror.
Begrabnis commanded by wrathful lady Fumika, they have released several albums on Weird Truth, and exclusive track of ultra repressive Japanese doom death metal, ultimate death approaching. Karma Ossuary contributed their first official studio recording, a traditional monstrous blacky doom metal, strange tempo, disharmonious tune and amazing Japanese lyric, you won't believe this is a young band's first showcase to the world. Limited to 200 copies on 180g black vinyl, comes with full color jacket, insert and OBI.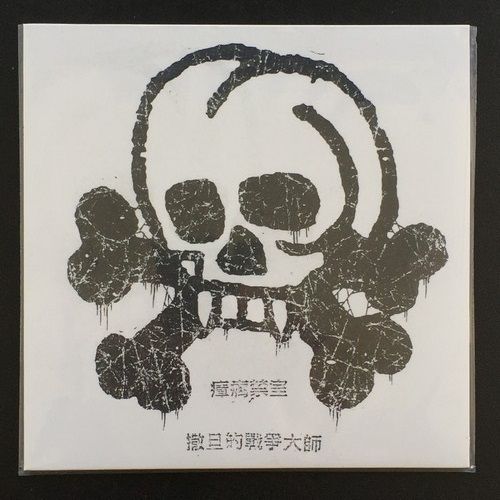 Satanic Warmaster "Gas Chamber Finland" 7″
2nd demo reissue on EP of this mysterious band, with 1 bonus track.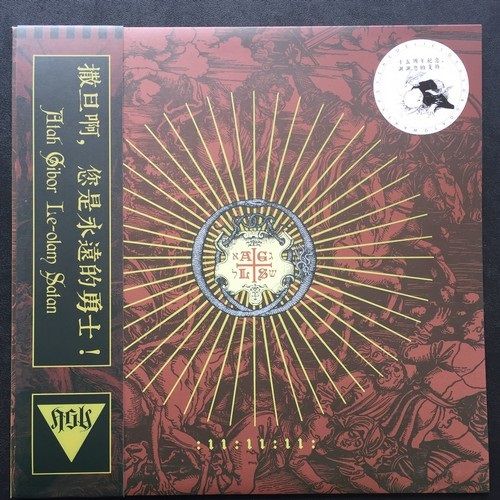 AGLS ":11:11:11:" LP
Five years ago a collective of musickal psychonauts locked themselves away for the purpose of documenting a sonic working. Devoid of word, garb and abstraction; the rite in question was of the ecstatic, expressive and inspired- the seeking of gnosis through the melding of extreme sensuality and senselessness. Excerpts of these raw and live recordings from the night of 11:11:11 are presented now on limited black wax to present a glimpse into the sonic rites of AGLS.

Gnome "Silent Scream" LP
Obscure 90′ black metal from the land of raising sun, remastered tracks from the classic 1996 'Under the Black Moon' demo and cult 1999 split with Nyarlathotep. A silent scream beyond Sanzu no Kawa. Limited and hand-numbered 200 copies on grey vinyl, with full color jacket, OBI and 12″ x 12″ insert.