Sangue "Sangue" 7″ and Cassette Out Now
Sangue "Sangue" 7″/MC
ANTI-GOTH 338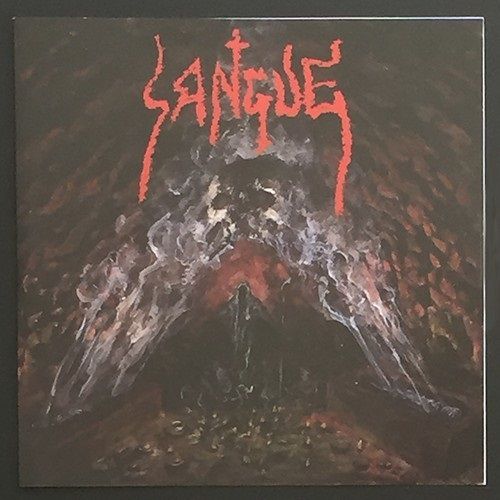 Regular Black Vinyl 7″: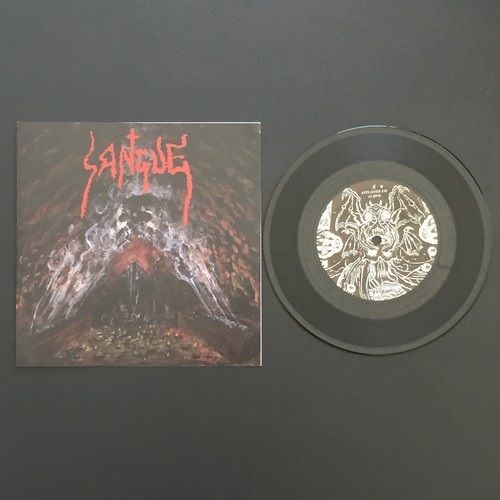 Die Hard Red Vinyl 7″: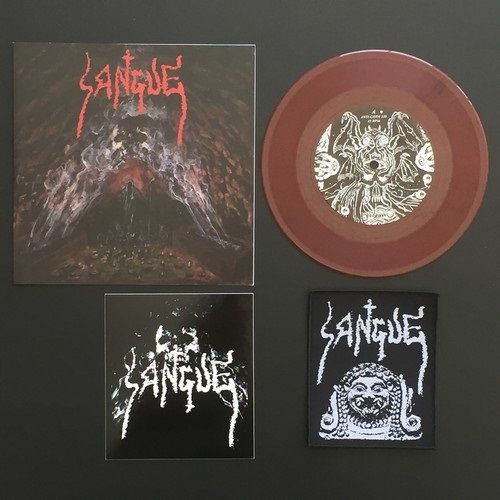 Music Cassette: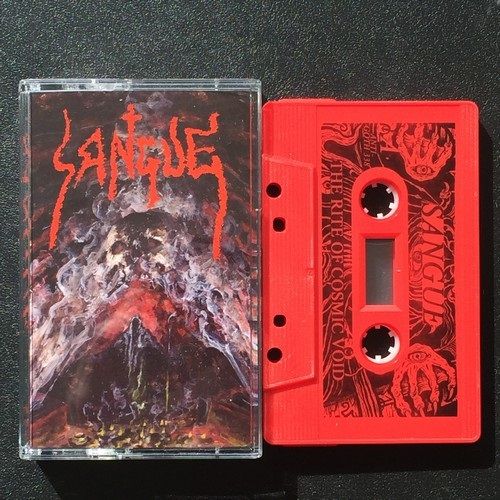 (Description by J. Campbell)
Charged with the restless emanations of the ancients, the first offering from Rome's Sangue is pure Etruscan Death covered in the dust and debris of civilizations long forgotten. Sangue's approach harkens back to a time before there was a clear demarcation between Death Metal and Black Metal but transcends the usual combination of these genres that, by now, is often formulaic and predictable. In this way, Sangue's approach is entirely modern, reflecting a new synthesis of the band's stylistic antecedents such that, despite the band's clear reverence for tradition, there emerges something unique and unorthodox in the final concoction that defies simple characterization or comparison. The band's performance on these tracks is primal and the songwriting is austere and acute, shorn of all surplusage, making the record more engaging and complete. The production is superb for this style, with the instruments all woven together to create a cohesive core, and the vocals hanging hauntingly in the atmosphere. Sonically and conceptually, there is an atavistic element permeating Sangue's music, evoking the rotten stench of the blood and waste of centuries past to channel sensations primitive and remote. The artwork for this EP is also notable in that it features work produced by three of the band members as well as cover art by Timo Ketola.