Pandemonium "Devilri" LP Coming Soon on NWN!
Coming Soon on NWN!
Pandemonium "Devilri" LP
ANTI-GOTH 345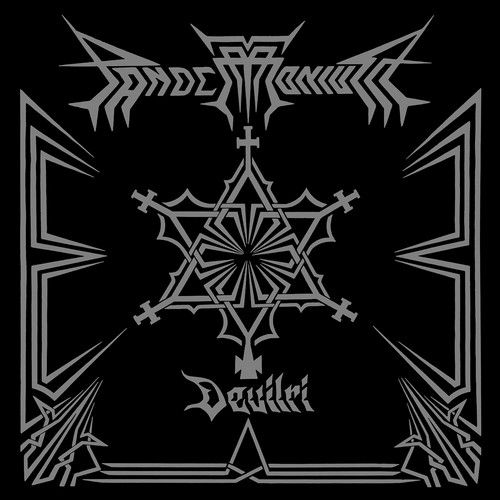 (Band Bio Written by Peter)
The group was originally formed during the autumn of 1989 under the name PANDEMONIUM. The founders were PAUL (guitar, vocal) and PETER (percussion) who was also called ZUBER. During that time there were no music bands of this nature in Poland and in the West there was only SAMAEL, CELTIC FROST and BATHORY. The lack of such bands was the reason why they gained so many fans. In December of 1990 PANDEMONIUM registered its first material which was recorded in the hall of rehearsals, Reh Tape. It contains four recordings, three of them were original compositions by PANDEMONIUM, and the fourth being a cover of SAMAEL "Into the Pentagram". The material was recorded with the participation of a bassist, SIMON, who later became a regular member of the group. As a trio PANDEMONIUM gave many gigs all over the country, also in Switzerland. There was a great deal of talk and many articles written about the group.
After several concerts PANDEMONIUM became one of the most popular bands in Poland right next to KAT, IMPERATOR and VADER. The band's first officially published material was a demo called "Devilri". It was recorded during the winter of 1992. The six songs that the album contained took on an almost religious characteristic for many people. The tens of thousands of copies sold made it the best selling demo in the world, which was a great achievement in those days. A huge advertising campaign further aroused people's interest in PANDEMONIUM. After the next round of concerts it was high time they recorded a full-length album "The Ancient Catatonia". The whole album was published in 1994 and had a premiere at the music festival METALMANIA, where such bands as MORBID ANGEL, SAMAEL and CANNIBAL CORPSE performed.
Tentative release date: Mid April