Howls of Ebb "Vigils of the 3rd Eye" Double LP Out Now
Howls of Ebb "Vigils of the 3rd Eye" Double LP
ANTI-GOTH 337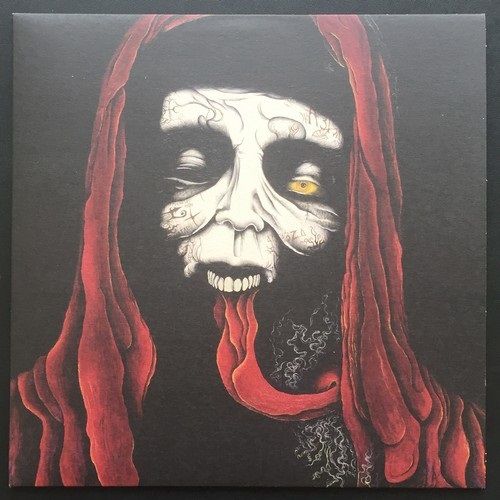 Regular version black vinyl DLP: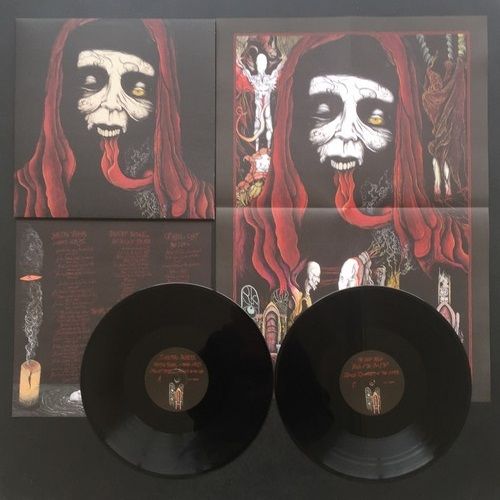 Wholesale version clear vinyl DLP: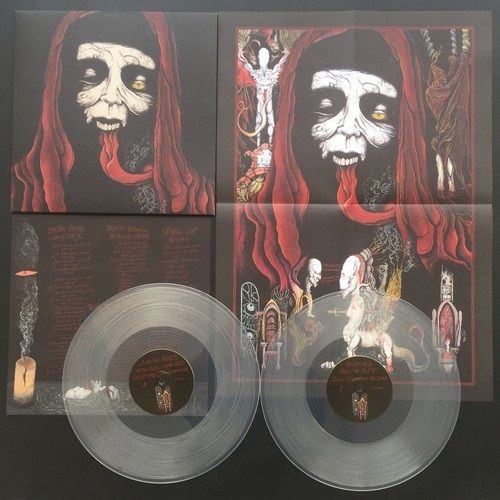 Die Hard version wine red vinyl DLP + necklace and sticker: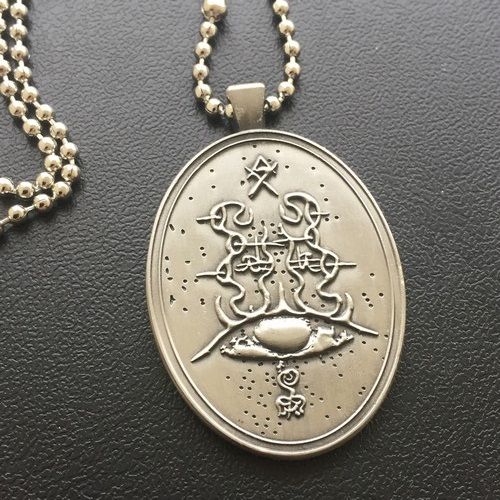 (Description by C. Conrad)
It is not very often that an active local band is able to capture the attention of Nuclear War Now! in such a way that the label feels compelled to offer to release one or more of its recordings. Hailing from just around the bay in San Mateo, CA, Howls of Ebb (HoB) is one notable exception. The band's history and innovative tendencies, however, may help explain the label's attraction, given that HoB's multi-instrumentalist and vocalist Zee-Luuuvft-Huund grew up in the same close-knit Kansas City metal scene that spawned Order From Chaos, one of NWN!'s most unabashed all-time favorites. Although Howls of Ebb and Order From Chaos may not share the most perceptible qualities of music that typically would lead one to draw a direct comparison between them, the two bands derive a connection from the fact that both have strived to and have succeeded in expanding the boundaries within which extreme metal defines itself. Nuclear War Now! first worked with Howls of Ebb in 2016 on the vinyl release of the band's second album, "Cursus Impasse: The Pendlomic Vows." Now it is the label's great pleasure to retroactively release the first vinyl LP edition of the band's debut full-length, "Vigils of the 3rd Eye," originally released on CD by I, Voidhanger Records in 2014. Much like its second album, "Vigils…" realizes its potency through a combination of countlessly-varied riffs, tempo changes, and layered musical textures. Each song is marked by notably unorthodox and unpredictable progressions that can have a very disquieting effect on the listener. The guitars often move in a schizophrenic fashion from rapid-fire, galloping riffs to darkly serene but disturbing passages and back, without the slightest hint of a disconnect in the song's composition. The riffs are often executed with a staccato-like picking technique which combines perfectly with the drums, thus accentuating the percussive element of the higher-tempo portions of the music. Moreover, in comparison to most death metal bands, Howls of Ebb relies somewhat less on effects like distortion and reverb, which serves to create a starker contrast between the notes/chords and the open spaces between them, which further augments the disorienting effect of the song structures and progressions. The synthesis of these traits makes "Vigils of the 3rd Eye," like its successor, a product of a band who defies the conventions of its subgenre and thus earns its recognition as a modern-day innovator of death metal.
-Regular DLP version black vinyl with jacket, insert, and A2 poster.
-Die Hard DLP version wine red vinyl with jacket, insert, A2 poster, sticker and die cast metal necklace.
-Wholesale DLP version clear vinyl is available in increments of 5 clear and 5 black DLPs.