NWN Interview at Bardo Methodology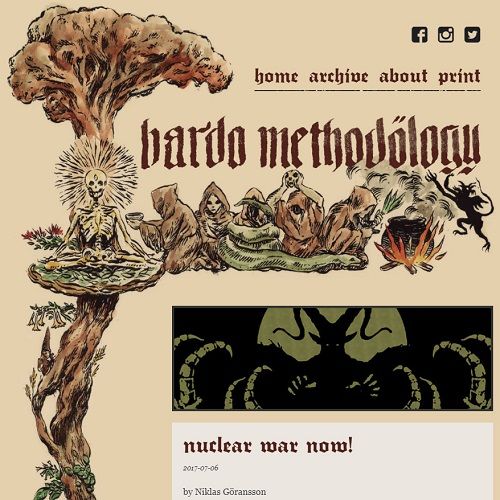 Related Posts
Perverted Ceremony "Sadistic Necromancer" T Shirt Discharge and aqueous ink on Gildan brand TS. Available in sizes S to XXL. Discharge ink is a water based product that is formulated ...

VON "Satanic Blood Angel" Die Hard Double Picture LPs ANTI-GOTH 011 The definitive double picture disk die hard version of the Black Metal milestone is now available. This version includes ...

4″ woven patch and 36″ cloth tapestry: The third 7″ released by Gezol's own Evil Records came at a pivotal period in Sabbat and Gezol's life. The tragic passing of ...