NWN Instagram
Check out my Instagram page for random metal archival images and NWN related stuff.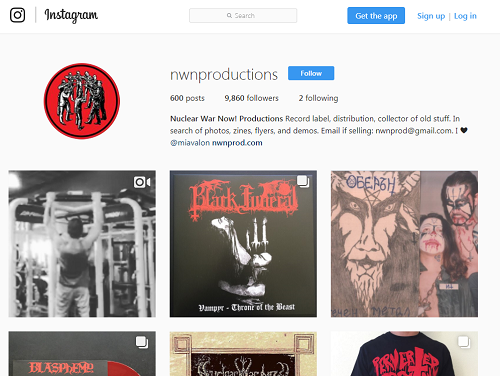 Related Posts
Revenge "No Remorse" Zip Up Hooded Sweatshirt High quality plastisol printing on front left pocket, both sleeves, back and both sides of the hood. These are printed on the same ...

Price reduced to $30 to make room for other releases. This compiles all of Root's cult demos from the early 90′s. Click here to order.

Faustcoven "In the Shadow of Doom" LP/CD/Tape/Digital ANTI-GOTH 396 After a long hiatus, Faustcoven is back and busy recording their 4th album for NWN! Expect another stellar black doom album ...