NWN Instagram
Check out my Instagram page for random metal archival images and NWN related stuff.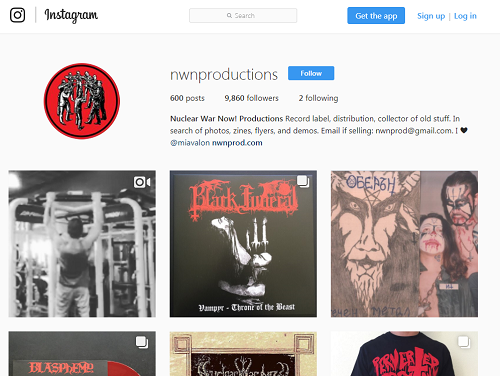 Related Posts
Ignivomous / Tzun Tzu Split "The Burning Equinox / Assasins" 7″ ANTI-GOTH 109 Australian death metal the old school way. Brand new songs from both bands. Click here to order.

Morbosidad/Perversor Split LP ANTI-GOTH 158 Click on images to see more photos. This new split marks the return of the mighty Morbosidad and a new set of unholy hymns by ...

Darvulia / Sektarism Split LP ANTI-GOTH 272 (Description by J. Campbell) Often overlooked, but never disappointing, Darvulia has consistently produced some of the most unique Black Metal of the last ...