NWN Instagram
Check out my Instagram page for random metal archival images and NWN related stuff.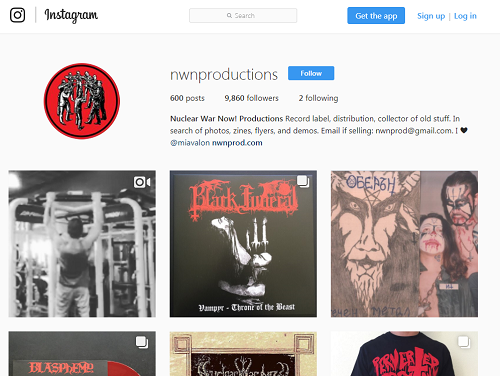 Related Posts
European pressing of the album with leather textured case wrapped jacket, 12″ booklet and three sided double LP. NWN will be the only distributor of this killer release in the ...

Midnight "Berlin is Burning" Picture LP ANTI-GOTH 138 One new studio song and Demo 2003 and 2004 recordings. This release will also be available at the NWN fest and at ...

I've always wanted a shirt of this killer design from their 1992 demo on a shirt and got tired of waiting, so I took matters into my own hands and ...