Embalmed MLP and Midnight DLP Repress Out Now
Embalmed "Unholy Torment" MLP
ANTI-GOTH 151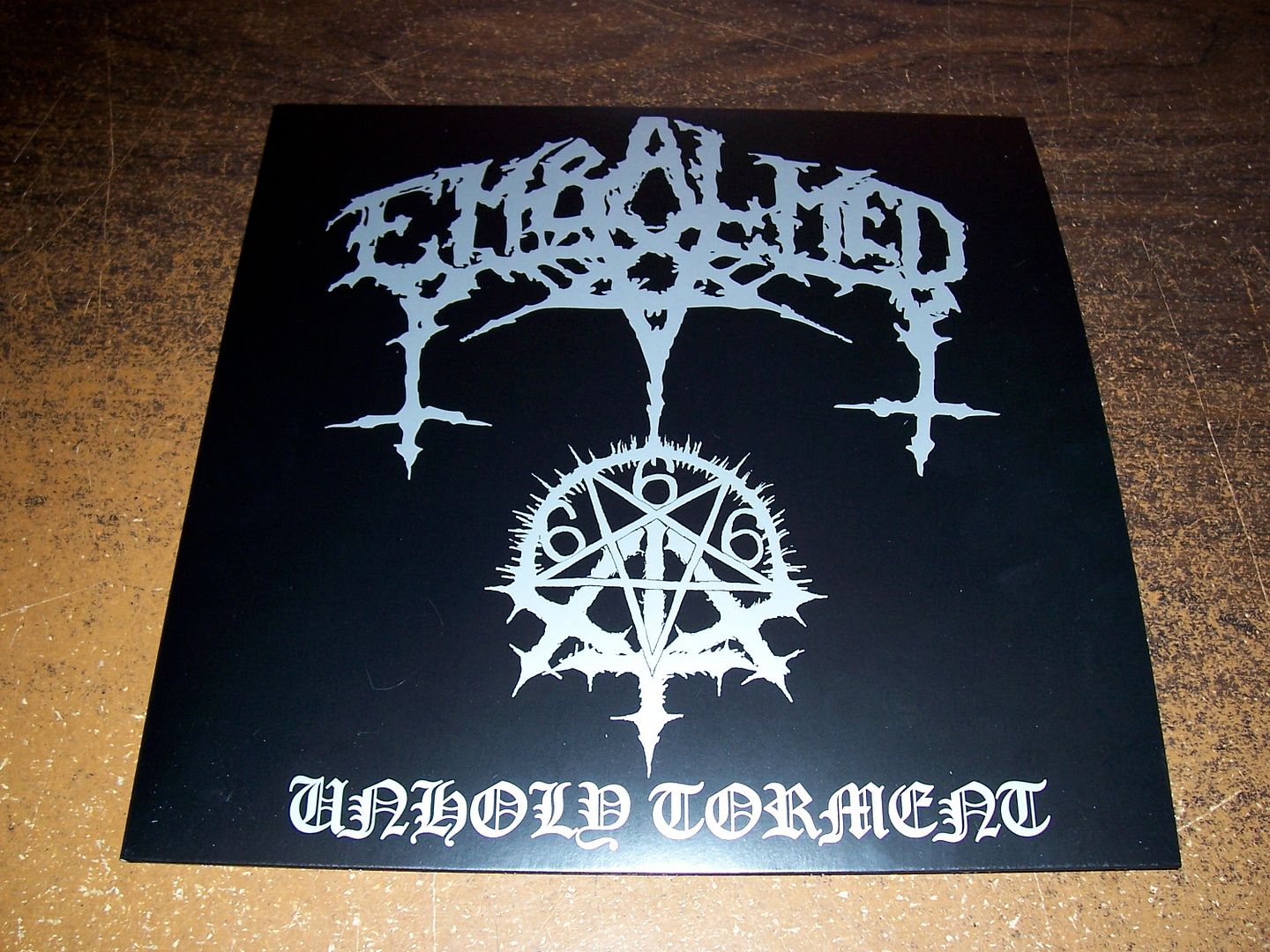 After languishing as an overlooked CD only release for the past 12 years, NWN! at last presents this masterwork of Black/Death on vinyl. Mexico's Embalmed play horrific and frenzied low-fi Black/Death Metal. The sickness of Embalmed's work bleeds through the layers of distortion on that enshroud this recording. Embalmed's sound is bestial, atrocious, and dark, but still retains a certain Death Metal character in the songwriting. These tracks are played relentlessly fast and afford the listener no opportunity to relax between the intro and outro of this mlp. The intensity of Embalmed's assault is unparalleled for this time period. The band makes no effort to vary their sound preferring, instead, to attack the listener with barbaric blast beats and sadistic riffing. "Unholy Torment" demonstrates a thorough and pure invocation of evil by one of the most underrated forces in the Mexican underground and this release displays the band at their most hateful. Limited to 250 copies on black vinyl.
Midnight "Complete and Total Fucking Midnight" DLP
ANTI-GOTH 047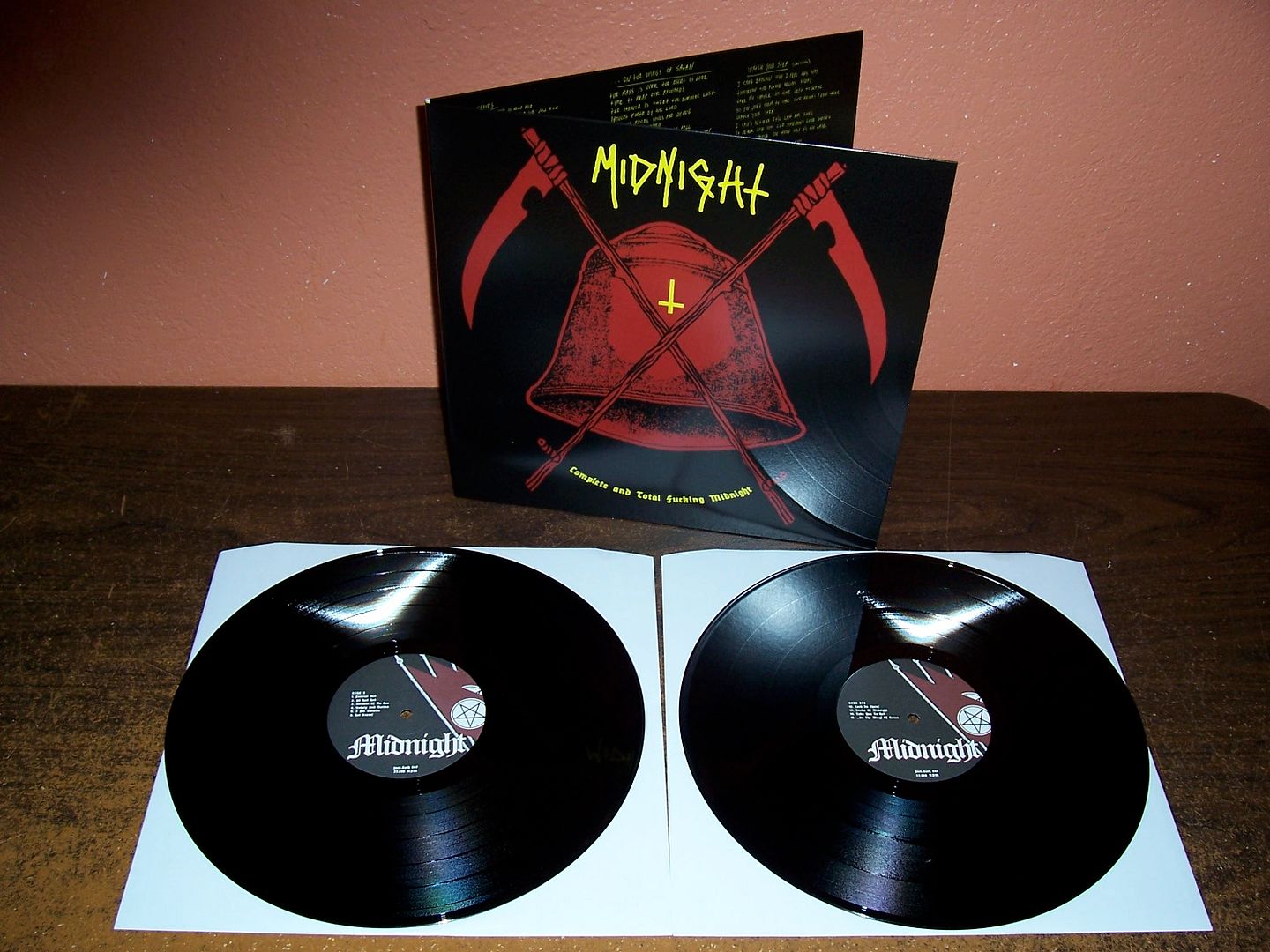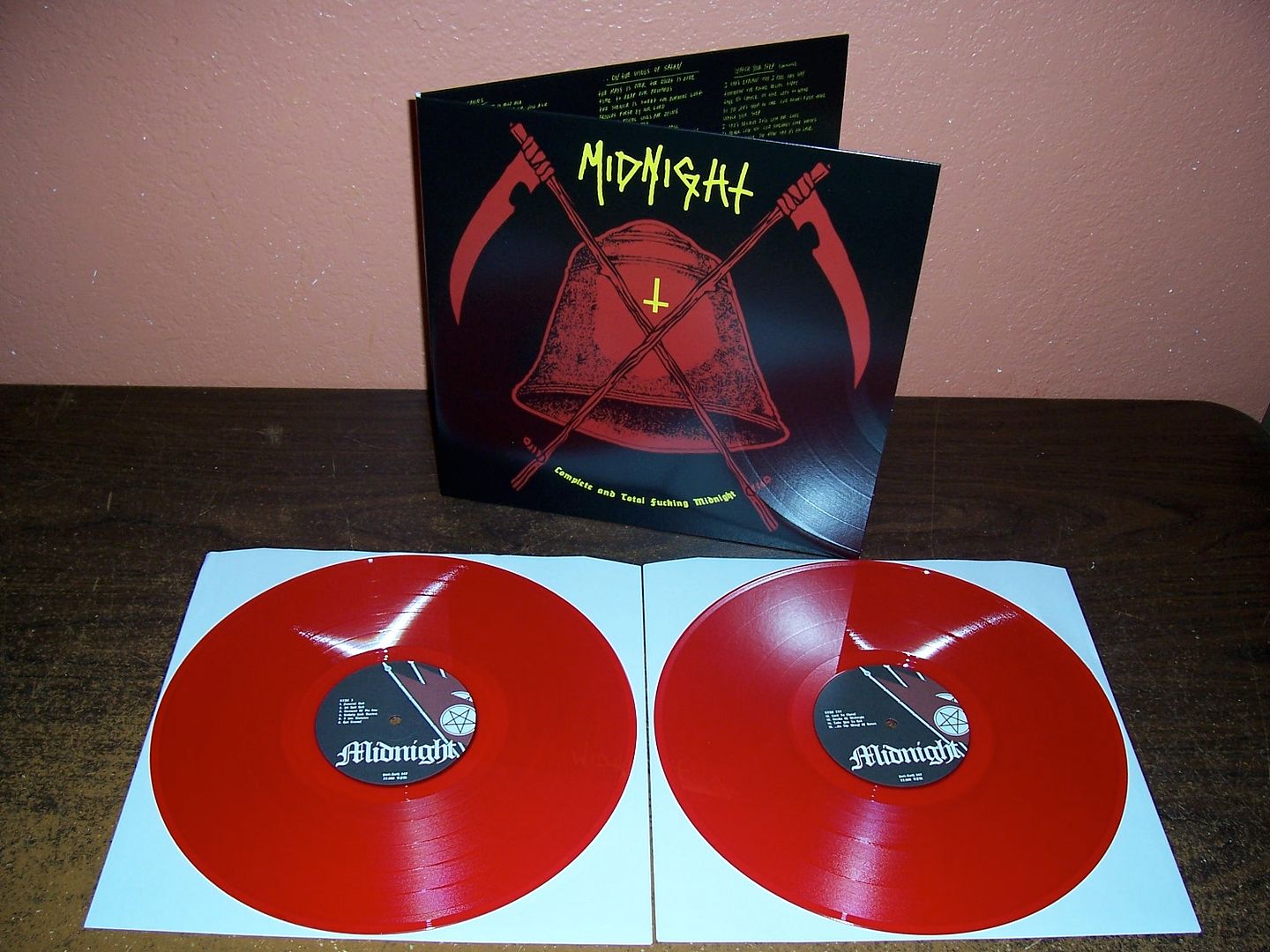 When this was originally released in 2005, very few had yet heard the presence of darkness that is Midnight. After extensive touring (including their triumphant performance at last year's NWN! fest) and several more releases, Midnight's impact on the underground is now undeniable. This double LP collects various recordings by Midnight including the bands self-titled MLP and the "White Hot Fire" 7" released in very limited quantities in 2003 and 2004 respectively. The DLP version released by NWN! in 2007 has now long been sold out and demand has risen to a fever pitch. To assuage this bloodlust for blackened speed metal that has been building over the past several years, NWN! is reissuing this collection once more for all the alcoholic, lustful, and depraved maniacs who spent all their money on liquor and sluts and missed out the first time around. Second pressing of 500 copies with some on red vinyl.