Midnight / Abigail Japan Tour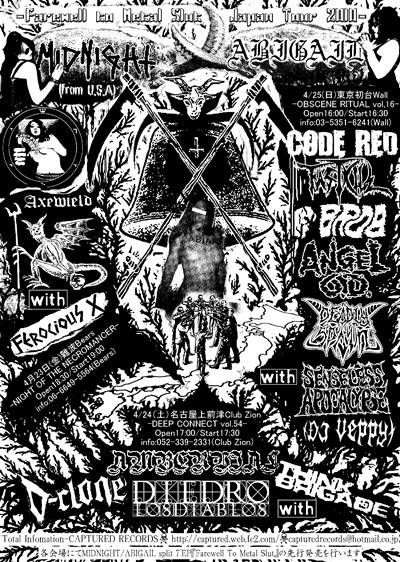 Related Posts
Bunkur / Mordor Split LP/CD ANTI-GOTH 308 split by Bunkur / Mordor (Description by C. Conrad) After several years in the making, it is Nuclear War Now's honor to finally ...

36″ Tapestry, TS, and Patch: 4″ woven patch with metallic gold border: Sabbatical EarlyearslaughT-Shirt series returns with a KILLER exclusive design by the mastermind behind Obsessed by Cruelty Merch Sweden. ...

(Band statement) BLACK WITCHERY is proud to announce that J. Read will execute hate hammer annihilation for BLACK WITCHERY's live performances at DEATHKULT OPEN AIR FEST/ Germany and HOLE IN ...