Midnight / Abigail Japan Tour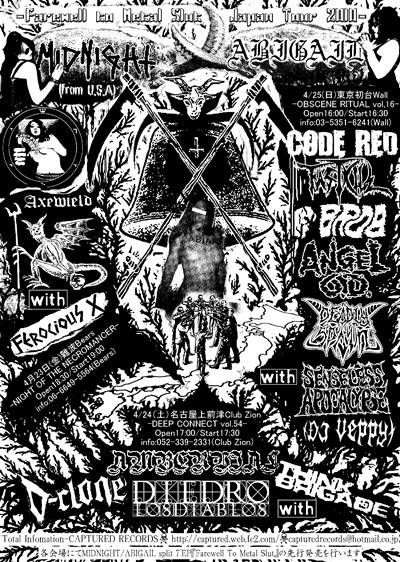 Related Posts
I did this interview with my friend Yoshi for Vice Japan while I was there last winter. It's in Japanese but you can use Google translate to get the gist ...

Toxic Holocaut "Evil Never Dies" LP Repress Anti-Goth 013 The debut album is available again on vinyl. Mail order customers will get the limited yellow vinyl version. Please specify if ...

Released by Kuunpalvelus and distributed in the Americas by NWN. Circle of Ouroborus / Cosmic Church Split LP Label:Kuunpalvelus 1. Circle of Ouroborus – Laitapuolelta 03:10 2. Circle of Ouroborus ...