Midnight / Abigail Japan Tour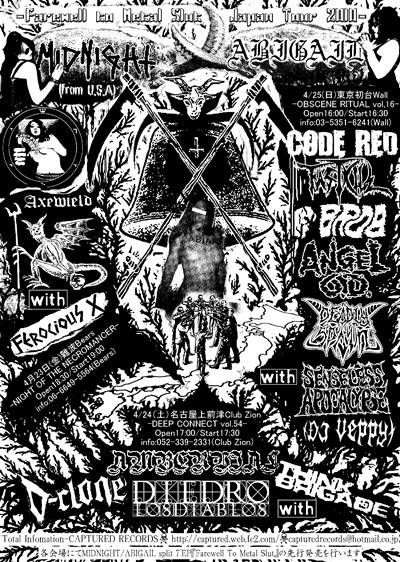 Related Posts
USURPATION CODEX Tour February MMXIII Fri Feb 8th – PORTLAND, OR @Ash St. Saloon w/Pleasure Cross, Sempiternal Dusk Sat Feb 9Th – SEATTLE WA @Black Lodge w/Anhedonist, Radioactive Vomit Sun ...

Both arms, chest, hood and back printed on American Apparel zip up hoods. American Apparel stuff is a bit smaller than usual so you might want to order XL if ...

I am now accepting full page and half page ads for the next issue of Snakepit Magazine. The price is $100 for full page and $50 for half page. Leave ...