Midnight / Abigail Japan Tour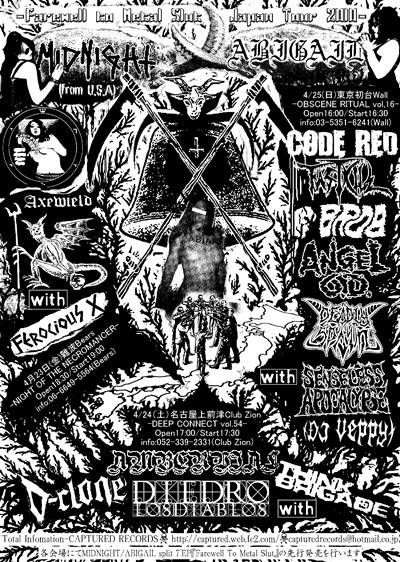 Related Posts
Aghast "Hexerei Im Zwielicht Der Finsternis" LP and Pic LP ORDOMCM 016 Released by Ordo MCM and exclusive distribution in the US by NWN! Black vinyl LP: Pic LP: Originally ...

Anatomia "Shreds of Putrefaction" 10″ ANTI-GOTH 118 Click on image to see more photos From the ashes of the Japanese death metal godfathers Transgressor comes Anatomia. Anatomia takes several steps ...

I am completely sold out of the Witchfinder General die hard version DLPs. I only had about 120 copies to sell as this was done as a split release with ...