Midnight / Abigail Japan Tour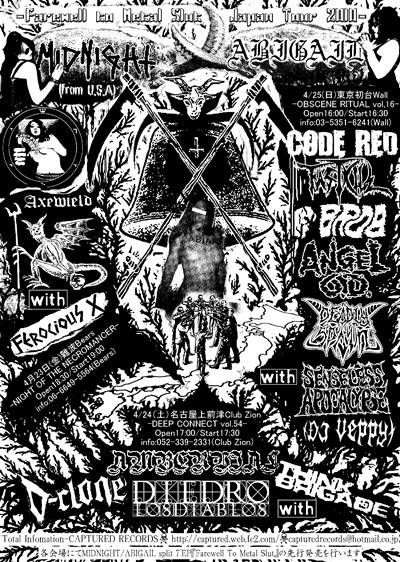 Related Posts
Reprint of the sold out patch from last year. This time also in yellow thread. 4″ wide and woven. Click here to order. Click here to order.

Official Order From Chaos long sleeve shirt printed on 100% cotton high quality shirts in gold and white ink. Front, back and left sleeve print. Available in sizes M, L ...

Rites of Thy Degringolade "Totality" LP ANTI-GOTH 283 (Description by J. Campbell) "Totality" represents the most intensive concentration of the individual spirit and its oppositional assertion into the world of ...