Midnight / Abigail Japan Tour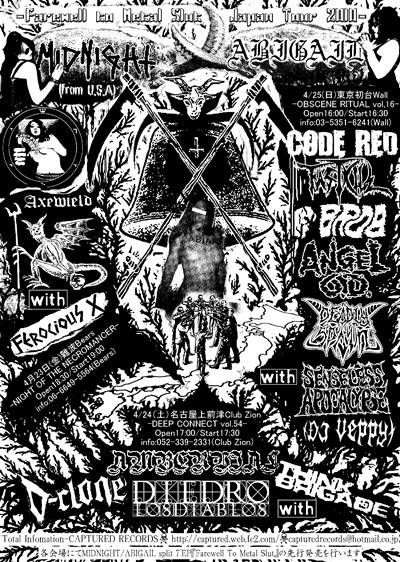 Related Posts
Morbosidad "Profana la Cruz del Nazareno" LP ANTI-GOTH 101 Click on image to see more photos. Despues de casi 5 anos de silencio total, las legiones bestiales han resurgido. On ...

Sabbat "Sabbatical Earlyearslaught" Boxset Die Hard Version II ANTI-GOTH 222 Although it was not originally planned as a separate edition of the Sabbatical Earlyearslaught release, this Die Hard VII box ...

Knelt Rote "Insignificance" CD ANTI-GOTH 217 (Description by J. Campbell) The music of Knelt Rote defies easy classification. The band is clearly heavily influenced by the darker elements of Death ...