Midnight / Abigail Japan Tour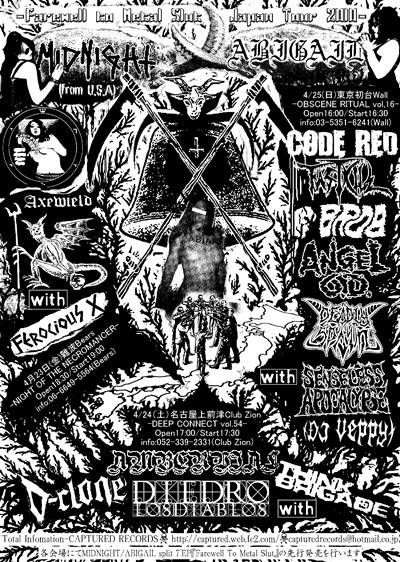 Related Posts
Repress of the first three albums are back in print on CD format. Click here to order.

Metalucifer "Heavy Metal Bulldozer" DLP and Die Hard 2xDLP+DVD 2nd Press ANTI-GOTH 165 (Description by J. Campbell) At this point, the name and intent of Japan's Metalucifer are well-known and ...

Revenge "Scum.Collapse.Eradication" CD ANTI-GOTH 200 For over a decade, Revenge has persisted in cultivating what is arguably one of the most confrontational sounds in the metal underground. Immediate, controlled and ...