Midnight / Abigail Japan Tour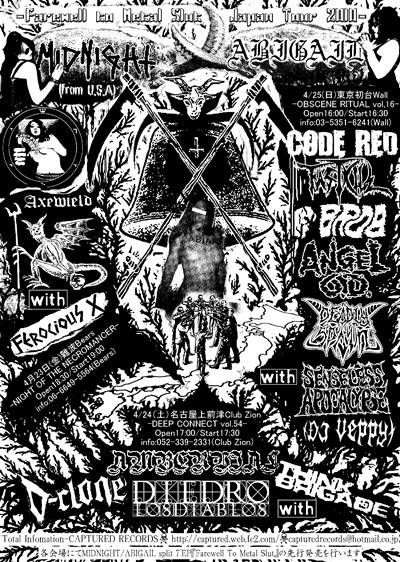 Related Posts
ANTI-GOTH 050 Unleashed in conjunction with the infamous Ross Bay Cult label. Satanic bestial death metal that lives up to the standards set by Blasphemy, Beherit, and Impurity. Click here ...

Here's the updated list of stuff at press now in general order in which I expect them to come back. -Blasphemophagher "Nuclear Empire of Apocalypse" Full Color TS -Blasphemophagher "…For ...

4″ wide woven patches. NWN "Boot of Destiny" Patch NWN "Quote" Patch NWN "Hammer" Patch NWN "Rok Logo" Patch Click here to order.