Midnight / Abigail Japan Tour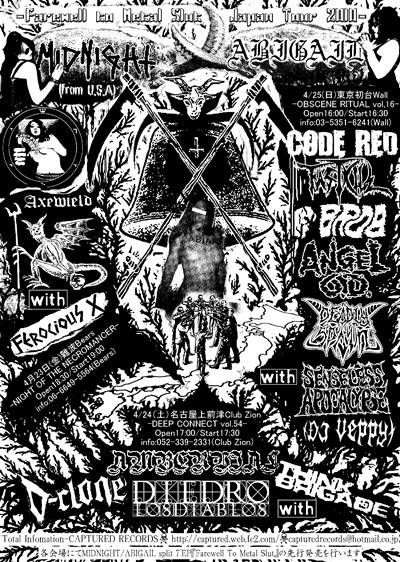 Related Posts
Antediluvian "Logos" CD ANTI-GOTH 239 Nine pummelling tracks with a focus on attack, pulse with hammering fecundity. Where "Through the Cervix…" gaped with a menstrual/tidal flow, revealing the disgusting orificial ...

Discharge ink + aqueous metallic silver ink on Gildan brand TS. Available in sizes S to XXL. Click here to order. LP version of Nechbeyth's debut album, "Blood Axis Domination," ...

Rites of Thy Degringolade "An Ode to Sin" LP ANTI-GOTH 055 Rites of Thy Degringolade was formed in 1997 by Paulus Kressman, who up to that point had served on ...