Midnight / Abigail Japan Tour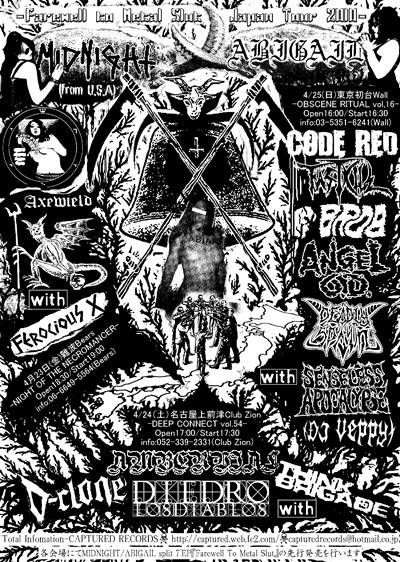 Related Posts
Impurity "Bonfim Moritvri Mortivis" LP ANTI-GOTH 202 Regular version: Die hard version: Click here for more photos. A large and sprawling metropolis, Belo Horizonte, more than any other city, gave ...

Proclamation "Nether Tombs of Abaddon" LP/Pic LP/CD ANTI-GOTH 209 Out in mid-January 2012 under Nuclear War Now!/Ross Bay Cult And thus spoke the impious fraternity of the heinous ones. AMEN! ...

Inquisition "Anxious Death/Forever Under" DLP Repress Anti-Goth 042 At the time he began Inquisition, Dagon, the band's founding member, was living in Colombia. He formed the band with other Colombian ...