Midnight / Abigail Japan Tour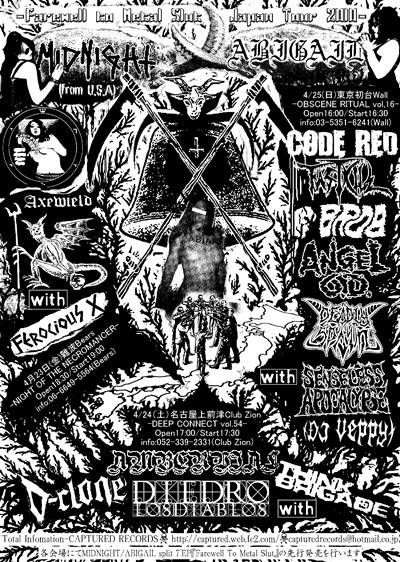 Related Posts
Coming in October 2011 Blasphemophagher "The III Command of the Absolute Chaos" LP ANTI-GOTH 199 The Bestial Legion from Nuclear Hell returns!! Regular version: 180 Gram black vinyl LP, 8 ...

Funerary Call "Damnation's Journey" MLP ANTI-GOTH 159 Click on images to see more photos. Obsessive dark atmosphere that ventures far beyond the boundaries of conventional Black Metal, funerary call captures ...

Ysengrin / Black Grail ":Nigrvm.Nigrivs.Nigro:" Split LP ANTI-GOTH 296 (Description by C. Conrad) Over the course of its two full-length albums, several demos and split releases, as well as a ...