Midnight / Abigail Japan Tour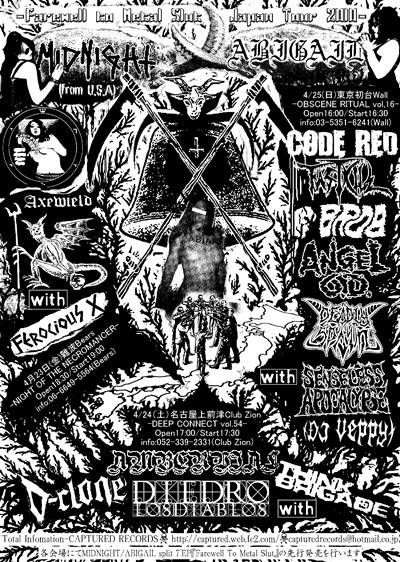 Related Posts
Demoncy "Joined in Darkness" DLP (3 sided double LP) ANTI-GOTH 181 (Description by J. Campbell) While the word "evil" is used in nearly every description or review of every metal ...

I've always wanted a shirt of this killer design from their 1992 demo on a shirt and got tired of waiting, so I took matters into my own hands and ...

Proclamation "Nether Tombs of Abaddon" LP/Pic LP/CD ANTI-GOTH 209 Out in mid-January 2012 under Nuclear War Now!/Ross Bay Cult And thus spoke the impious fraternity of the heinous ones. AMEN! ...