Midnight / Abigail Japan Tour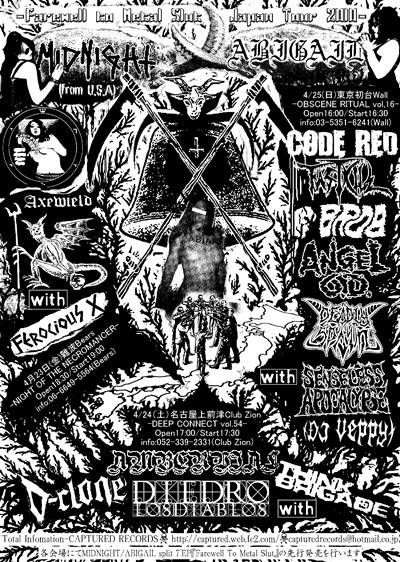 Related Posts
NWN and Neseblod Records is pround to present: Carpathian Forest "Bloodlust and Perversion" DLP ANTI-GOTH 207 Click on images to see more photos. (Description by J. Campbell) Throughout their long ...

Demonomancy "Throne of Demonic Proselytism" LP/CD ANTI-GOTH 243 The planets are aligned, the Premonition is carved in the eye of the prophet and the first part of The Heptagrammaton Dualism ...

Bone Awl "Night's Middle" 7″ ANTI-GOTH 119 (Split release with Klaxon) New songs from Bone Awl. Comes packaged in 12 page booklet cover. All copies on black vinyl. SOLD OUT ...