Midnight / Abigail Japan Tour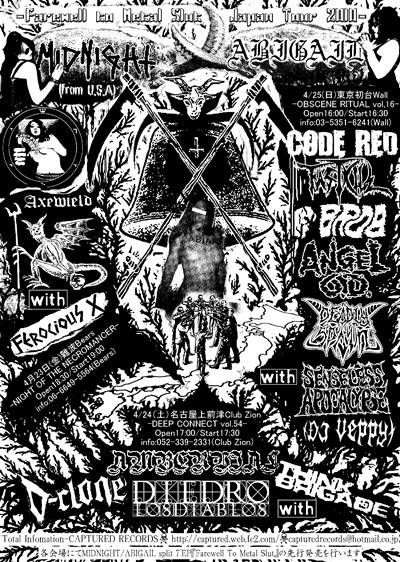 Related Posts
2013 release by Sepulchral Voice Records Germany. Hatespawn "Abyssic Conquerors" LP Gatefold cover, printed innersleeve and huge poster. Both cult demos of Germany´s deadliest on a great looking vinyl version. ...

All shirts are printed on Gilden 100% cotton T-Shirts using discharge inks that dye the fabric instead of sitting on top of it. Available in sizes Medium, Large and Extra ...

Wrathprayer "The Sun of Moloch: The Sublimation of Sulphur's Essence, Which Spawned Death and Life" LP and Pic LP ANTI-GOTH 206 / COMMAND 005 Released in conspiracy with Ross Bay ...