Midnight / Abigail Japan Tour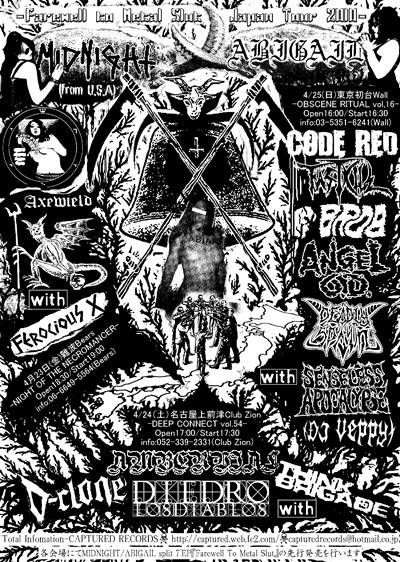 Related Posts
2nd pressing in stock now! Teitanblood "Death" DLP/CD Occult black death metal from the abyss. Co-released by AJNA and NED. Heresiarch "Hammer Of Intransigence" MLP Reissue of their debut MLP ...

Demoncy "Joined in Darkness" DLP (3 sided double LP) ANTI-GOTH 181 (Description by J. Campbell) While the word "evil" is used in nearly every description or review of every metal ...

Ignivomous "Death Transmutation" CD ANTI-GOTH 132 After releasing one highly regarded demo and a nearly flawless E.P., Ignivomous at last have endeavored to present their first full album. "Death Transmutation" ...