Midnight / Abigail Japan Tour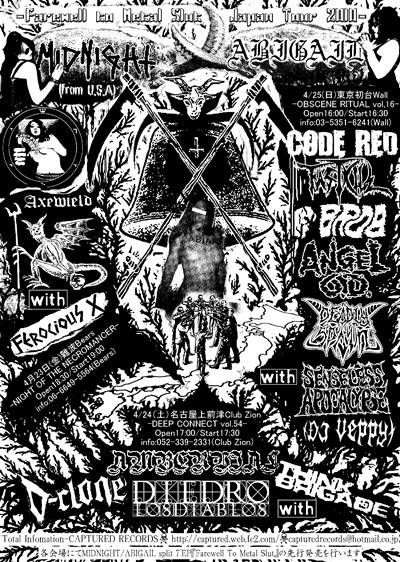 Related Posts
I'm selling some doubles out of my personal collection. I mostly have one copy of each item. Check out the distro page for more updates.

Martire "Brutal Legions of the Apocalypse" LP and Pic LP ANTI-GOTH 219 Regular version black vinyl: Wholesale version red vinyl: Die Hard version: Patch and sticker for die hard version: ...

Doombringer "The Grand Sabbath" LP ANTI-GOTH 273 Regular black vinyl LP: Wholesale silver vinyl LP: Die Hard violet vinyl LP: (Description by J. Campbell) In recent years, Doombringer has been ...