Midnight / Abigail Japan Tour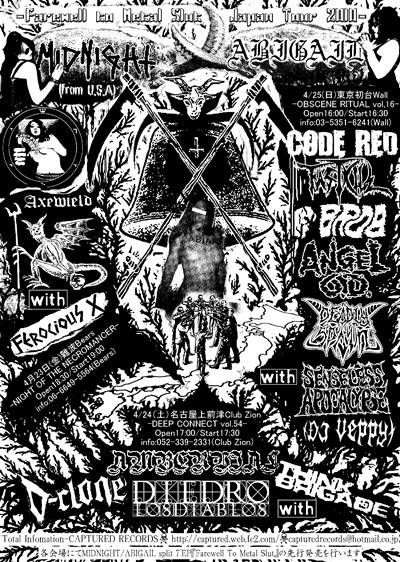 Related Posts
2014 should see these atrocities being committed by NWN. * = at the press now *Sabbat "Sabbatical Earlyearslaught" Boxset *Sabbat "livEvil" 2 x DVD + Gezol's notebook reproduction zine Sabbat ...

Dark brown discharge ink printing on dark sage colored Gildan brand TS. Available in sizes S to XL. Discharge printing work by removing the dye of the garment and replacing ...

Hooded Sweatshirt: Available in sizes Large and XL. Gold print on front and left sleeve. Full color back. Long Sleeve Shirt: Available in sizes Medium, Large and XL. Full color ...