Midnight / Abigail Japan Tour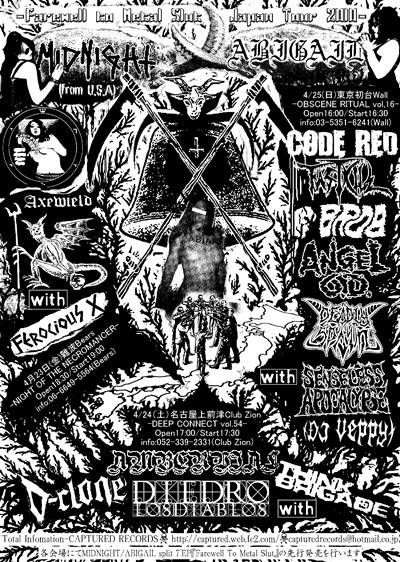 Related Posts
Deathroner "Death to All" LP ANTI-GOTH 228 Propelled by the voracious void 'Death To All' is a time machine of an album that takes the brave listener to the very ...

Bone Awl "Night's Middle" 7″ ANTI-GOTH 119 (Split release with Klaxon) New songs from Bone Awl. Comes packaged in 12 page booklet cover. All copies on black vinyl. SOLD OUT ...

Knelt Rote "Trespass" CD ANTI-GOTH 233 Knelt Rote has emerged over the past few years as something of an anomaly in the underground. While the band's earliest work veered heavily ...