Midnight / Abigail Japan Tour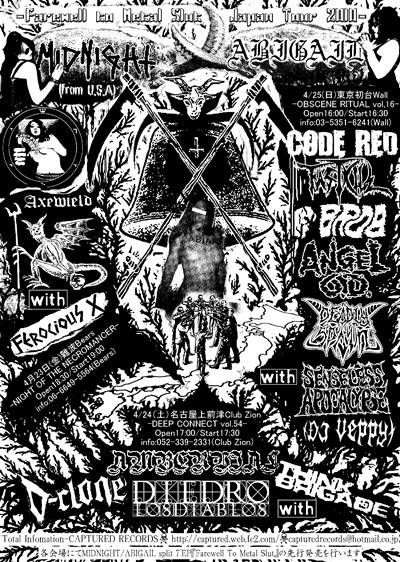 Related Posts
Poster artwork by Josh Mcalear. A2 version of this poster will come with the upcoming Abigail LP.

Athanatos "Unholy Union" 7″ ANTI-GOTH 261 Unleashed in conspiracy with Iron Bonehead… (Description by C. Conrad) Athanatos recently emerged from the storied Chilean underground with this 2014 demo, "Unholy Union," ...

Martire "Brutal Legions of the Apocalypse" CD ANTI-GOTH 219 Click here for more photos. Few debut albums conjure the sort of rabid anticipation that has developed around Martire's "Brutal Legions ...