Midnight / Abigail Japan Tour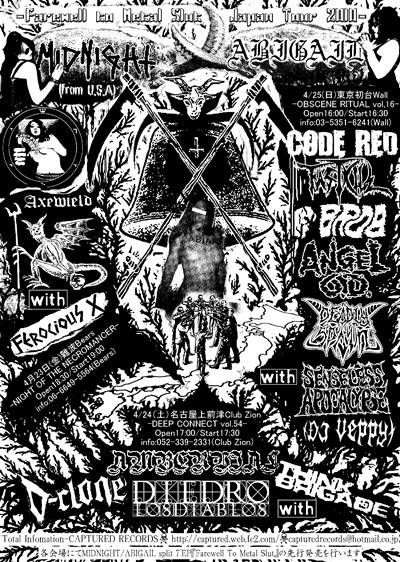 Related Posts
The new issue of Terrorizer zine has a three page review of the NWN Fest. The same issue has an interview with Goat from Von/Sixx. I don't think it's available ...

Two color print of Josh Mcalear's artwork from the band's most recent demo on the front and one color on the back. Either black or white Gildan brand TS. Available ...

Morbosidad "Profana la Cruz del Nazareno" LP Repress ANTI-GOTH 101 Despues de casi 5 anos de silencio total, las legiones bestiales han resurgido. On December 25, 2007, the notorious Tomas ...