Midnight / Abigail Japan Tour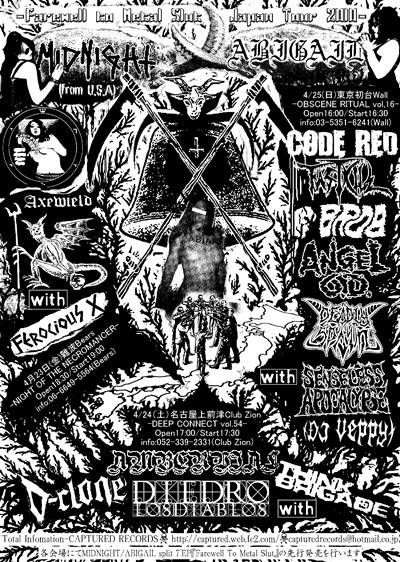 Related Posts
Martire "Brutal Legions of the Apocalypse" HSW Front, back, both arms and hood prints on Gildan brand HSW. Available in sizes L to XXXL. Front: Hood: Left Sleeve: Right Sleeve: ...

Irkallian Oracle "Apollyon" DLP (3 sided with etching on side 4) ANTI-GOTH 313 16 Page Booklet: Regular version: Wholesale version: Die Hard version: Die Hard cloth tapestry: Embroidered cloth sleeve: ...

Released by Iron Bonehead and distributed by NWN! Bolzer "Hero" Regular LP Bolzer "Hero" Die Hard LP Bolzer "Hero" CD Click here to order.