Autopsy "Awakened By Gore" Regular Edition Double LP OUT NOW!
AUTOPSY "AWAKENED BY GORE" DOUBLE LP REGULAR EDITION
ANTI-GOTH 152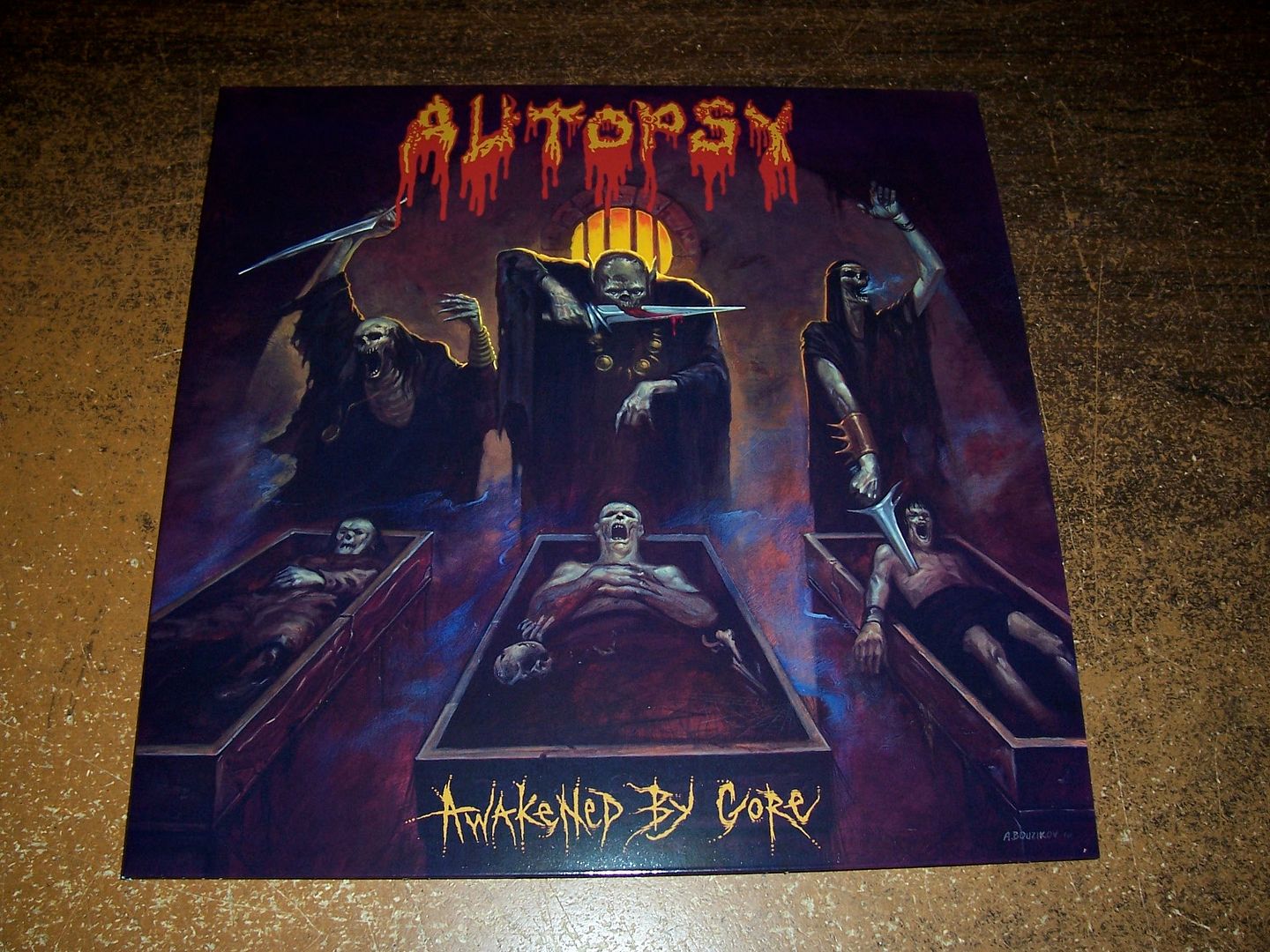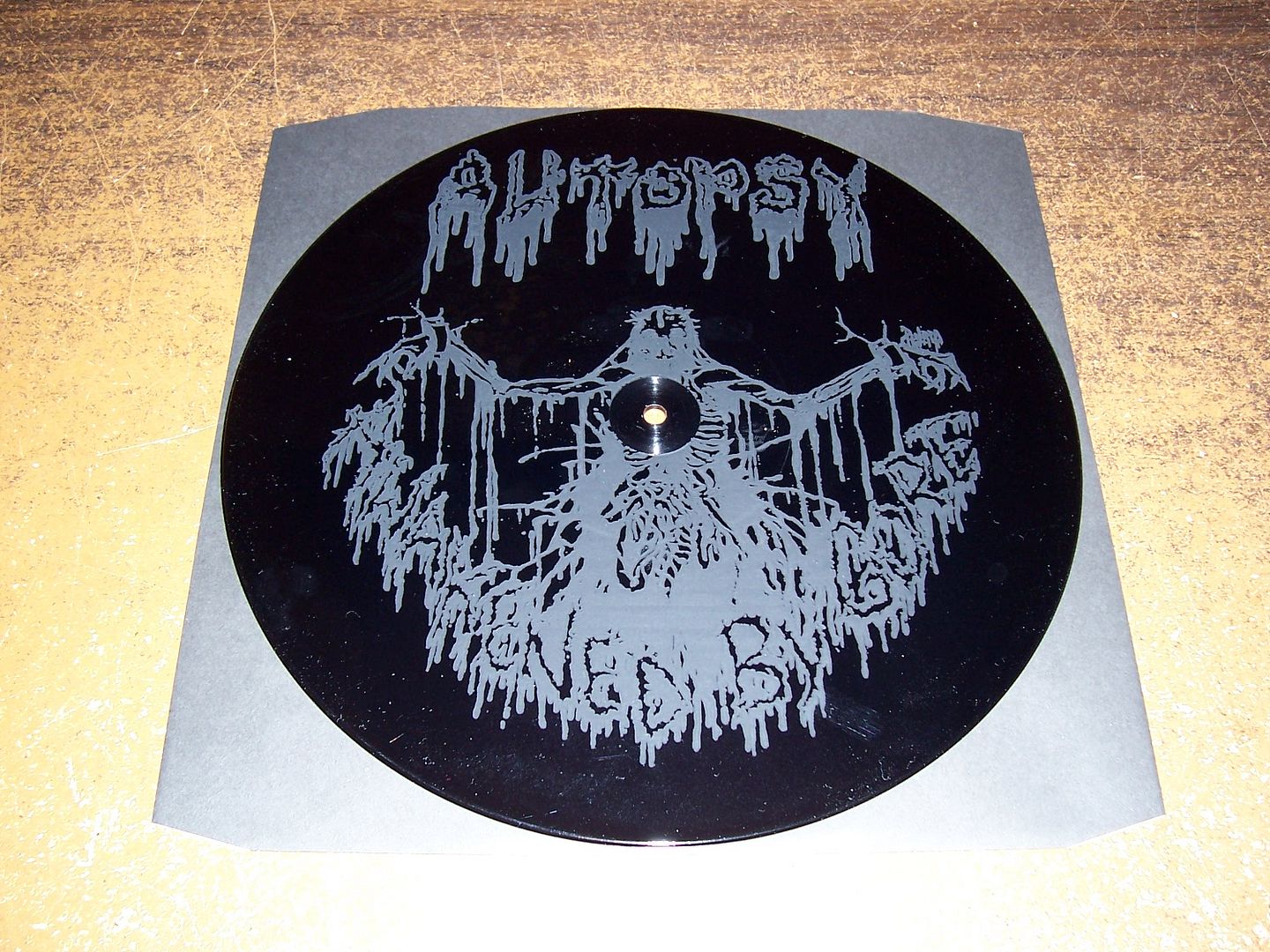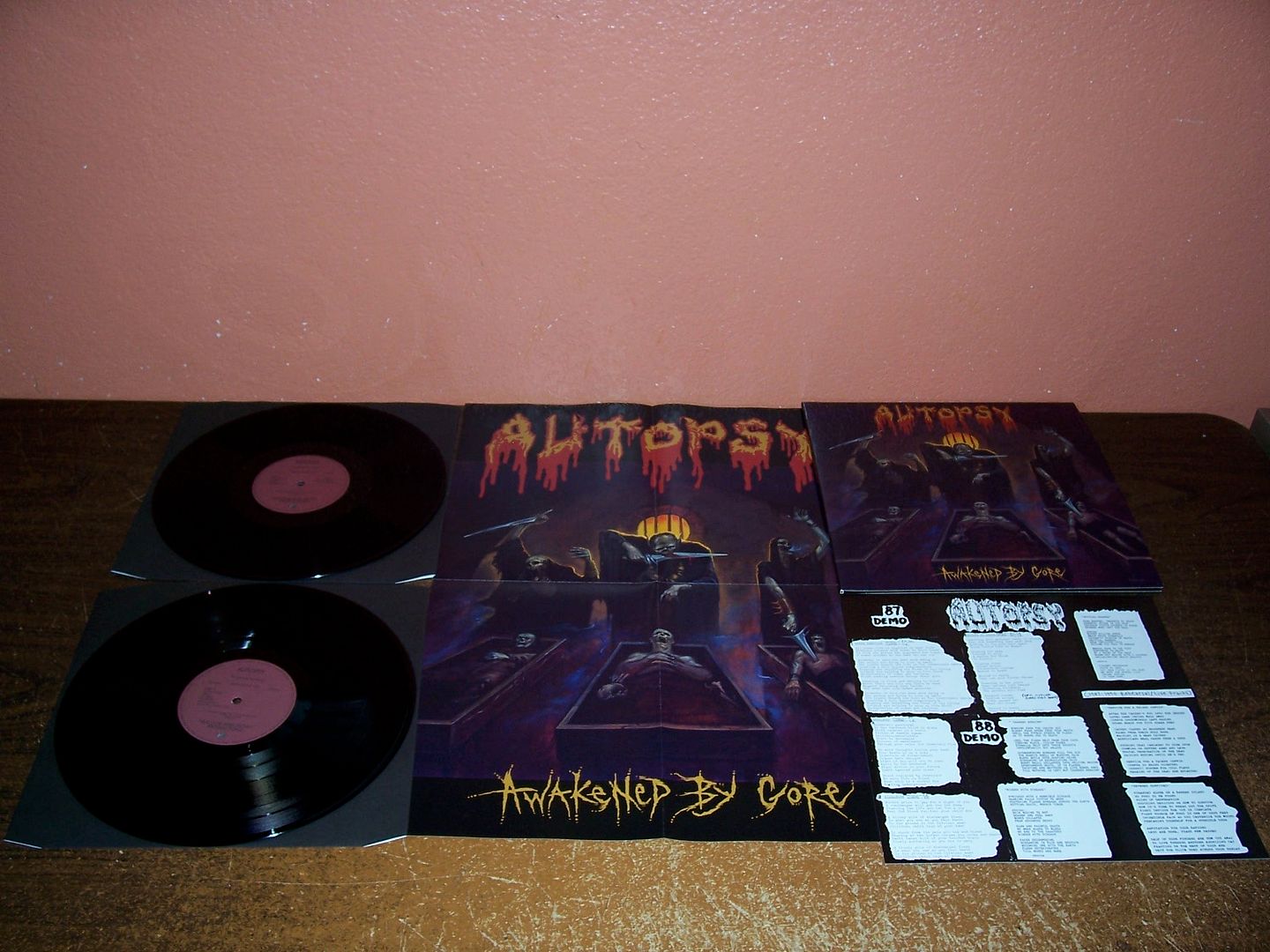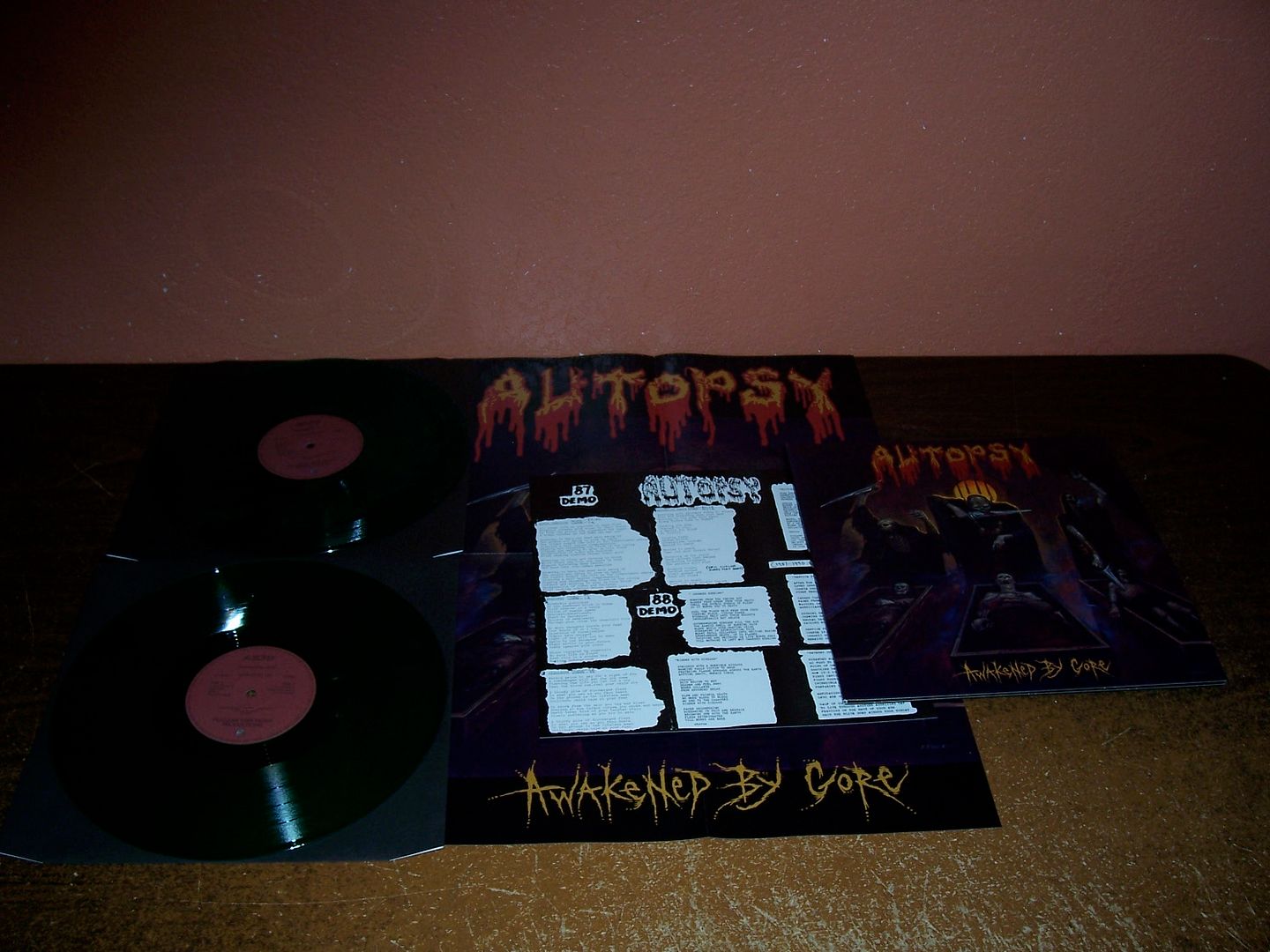 Click on images to see more photos.
Nuclear War Now's tenth year of destruction continues with one of the most anticipated releases ever to carry the gunmen logo. At last Autopsy will receive the NWN! vinyl treatment with the release of "Awakened By Gore." This vinyl reissue of Autopsy's legendary demos will be essential for every worshiper of the Bay Areas kings of scum-drenched Death Metal. These demos capture the vile and despicable nature of the band in its most primitive incarnations. In addition to the demo recordings, this release also contains a bonus LP featuring one side of rare and unreleased rehearsal and live recordings while the other side is etched with artwork.
Of course any Autopsy fan is by now also well aware that the band has been resurrected and is now in the process of writing and recording new material. Thus, this reissue of their earliest work also honors the nearly 25 years of mayhem and sickness for which Autopsy is responsible and the ongoing continuation of that carnage.
Wholesale is also available at a minimum of 10 copies. Wholesale orders will include two copies of the limited transparent green vinyl version (so you get 8 black and 2 green).
Click here to order the regular DLP
Click here for wholesale.
++++DIE HARD VERSION WILL BE COMING IN ON AUGUST 2ND++++
The Die Hard will be accompanied by a booklet of rare photos and gig flyers as well as a full-color back patch featuring the new cover artwork by Andrei Bouzikov created especially for this release. Even more impressive though is the deluxe "book style" LP jacket packaging designed expressly for this reissue. This is unquestionably one of the most elaborate NWN! releases and, as such, has been reserved for one of the most important bands to have ever emerged from the catacombs of the U.S. underground metal scene.