Father Befouled "Rotting Godless Throne" 7″ Out Now
Father Befouled "Rotting Godless Throne" 7″
ANTI-GOTH 155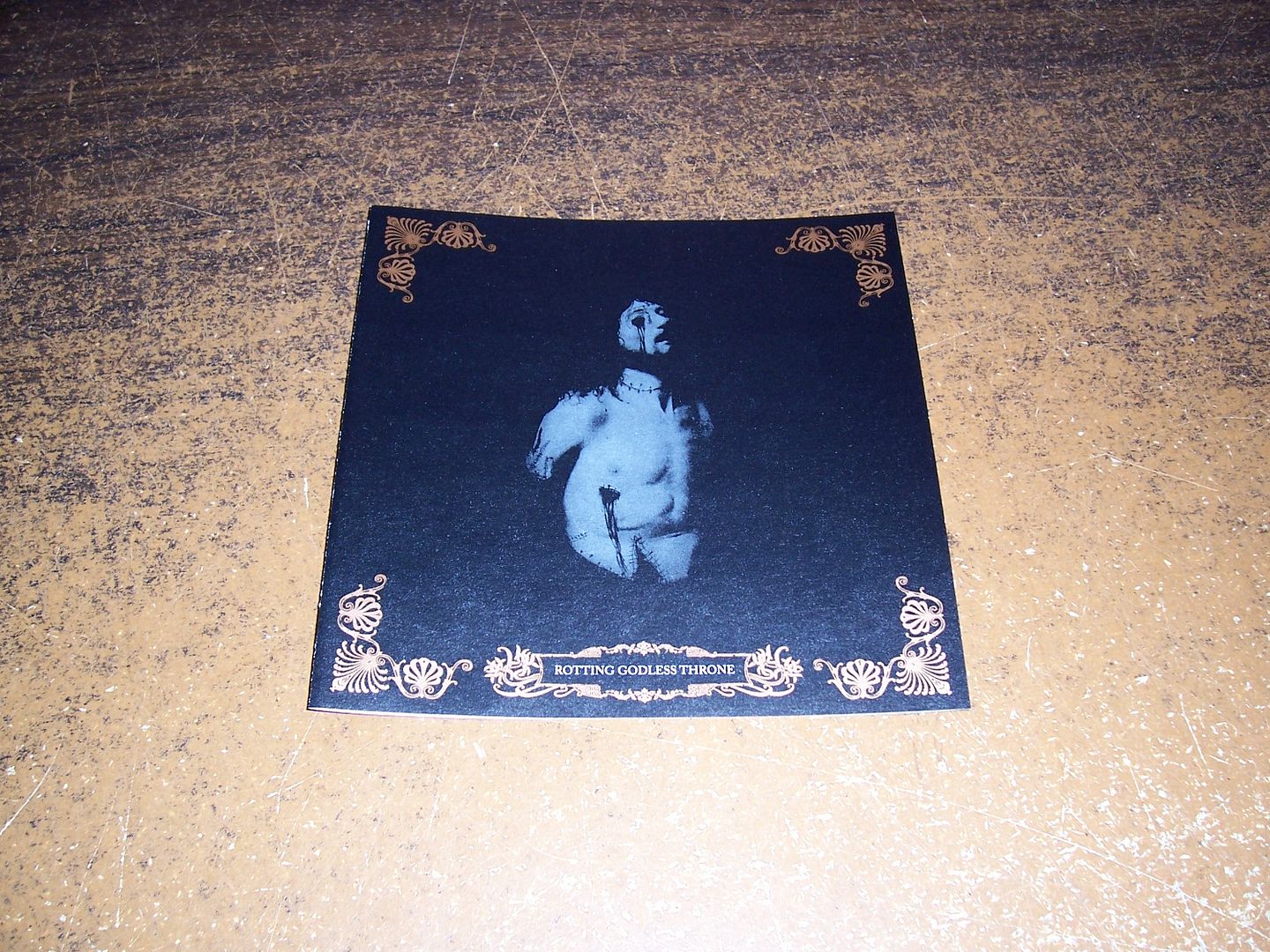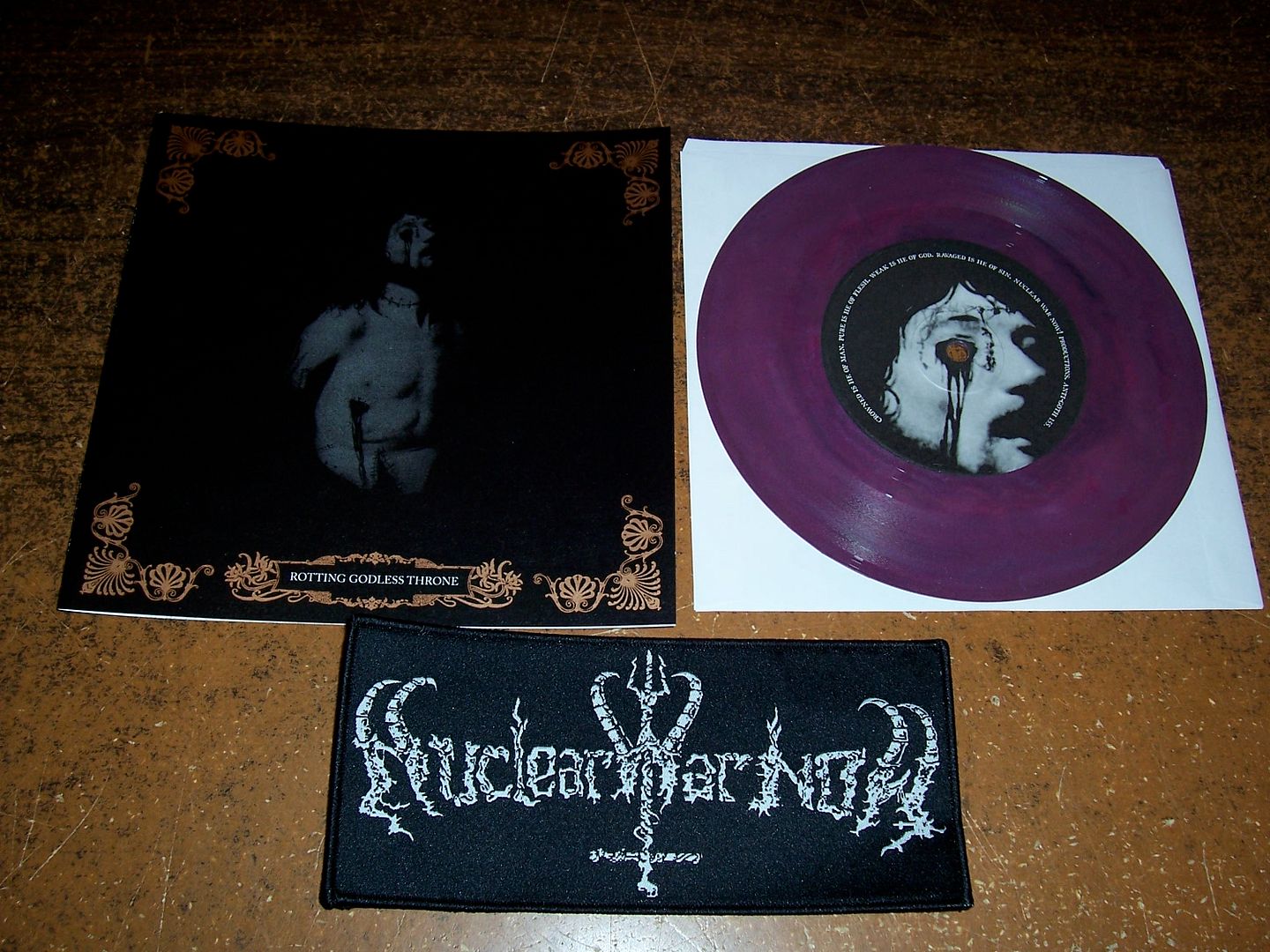 Click on images to see more photos.
J. Ghoat of Father Befouled:
After a year of turmoil and adversity, Father Befouled returns with "Rotting Godless Throne," the darkest, most soul crushing Father Befouled recording to date. Serpentine, meandering riffs, abysmal doom, and pounding, engulfing vocals. The band have stayed true to the influence of mentors, Incantation, Morbid Angel, Immolation, etc… while retaining the suffocating, oppressive Father Befouled sound first heard on 'Profano ad Regnum.'
Featuring two new tracks "Rotting Godless Throne" and "Testament of Unholy Essence," as well as a doomy, nightmarish cover of Profanatica's "Weeping in Heaven," "Rotting…" is another step on the ritual descent into abaddon. After the loss of drummer Antichristus in November 2009, the band carried on, enlisting both Chad Davis (Set, Hour of 13) and Wayne Sarantopoulos (Decrepitaph, Festered) to finish this release. Paul Ledney was asked to step in in honor of his friend Antichristus and provide newly recorded drums for the cover of his own Profanatica classic. The dreary and atmospheric, much slower version is graced by the hand that dealt it, truly stamped with the band's black approval.

Die hard version on purple vinyl comes with a woven NWN patch.
Click here to order the regular 7″
Click here to order the die hard 7″