Morbosidad/Perversor Split LP Out Now
Morbosidad/Perversor Split LP
ANTI-GOTH 158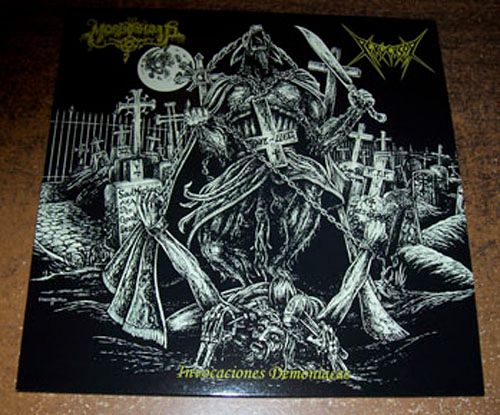 Click on images to see more photos.
This new split marks the return of the mighty Morbosidad and a new set of unholy hymns by Chile's perversor. The Morbosidad side constitutes the most aggressive tracks that the band has conjured in years. On this release, the putrid vocals of Tomas Stench are accopanied by the devastating fury of members of Hacavitz. The production on these tracks is more refined and the songwriting is more severe than on other recent Morbsidad recordings making it a triumphant return to form for the Morboso demons. For their side, Perversor continues to deliver some of the most vile Deathrash South America has spewed forth in the last two decades. Perversor's sickness knows no bounds, and these tracks find the band delving ever deeper into alcoholic and Satanic destruction. This LP features new cover art by Chris Moyen and comes with an 8-page zine style booklet and A2 sized-poster. Die Hard copies come with both Morbosidad and Perversor patches.
Click here to order the regular version.
Click here to order the die hard version.